So Ji Sub shared that he'd not have been able to finish the movie Alienoid without Kim Woo Bin.
On the 23rd, Alienoid held its press conference at the Conrad Hotel in Seoul. Director Choi Dong Hoon, Ryu Jun Yeol, Kim Woo Bin, Kim Tae Ri, So Ji Sub, Yum Jung Ah, Jo Woo Jin, and Kim Eui Sung attended the event.
Alienoid Part One follows a group of Taoists from the Goryeo dynasty who mistakenly open a time portal in search of a legendary sword. The portal connects them to humans from 2022, who are tasked with finding an extraterrestrial prisoner locked in a human body.
In the movie, ​​So Ji Sub plays Moon Do Seok, a detective chased by aliens for reasons unknown. "I'm being followed, but I filmed without actually being chased," the actor shared. "So I had to use my imagination to shoot. I can picture the image when reading the scripts for other movies, but I couldn't for Alienoid. So that was tough."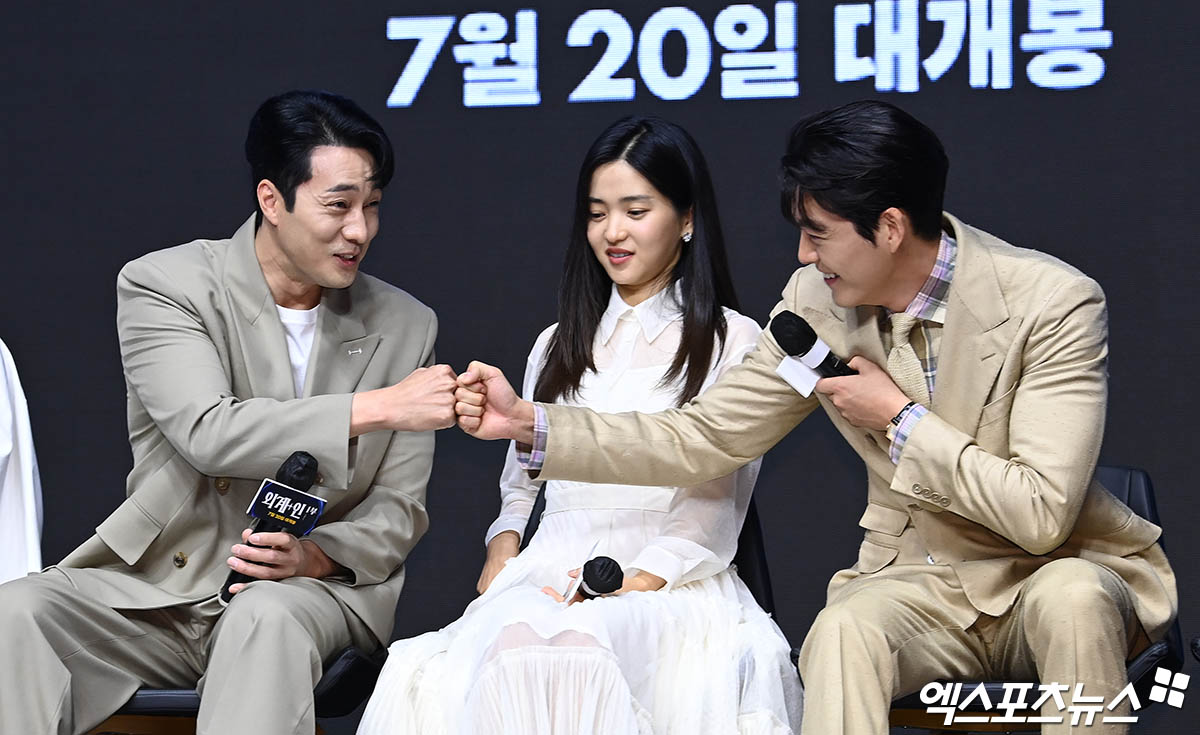 "I used imagination and blue screens for filming," he added. "And when I started to feel lonely, Woo Bin came. He was far away, but we still relied on each other. I used that feeling while working on a movie. If it weren't for Woo Bin, I wouldn't have been able to finish it."
Hearing that, Kim Woo Bin also showed his affection for So Ji Sun. "I'd be fighting a lonely fight, but then a man with broad shoulders would come, and that made me feel reassured and supported."
Meanwhile, the new SF fantasy movie Alienoid will hit the screen on July 20th.
Source (1)