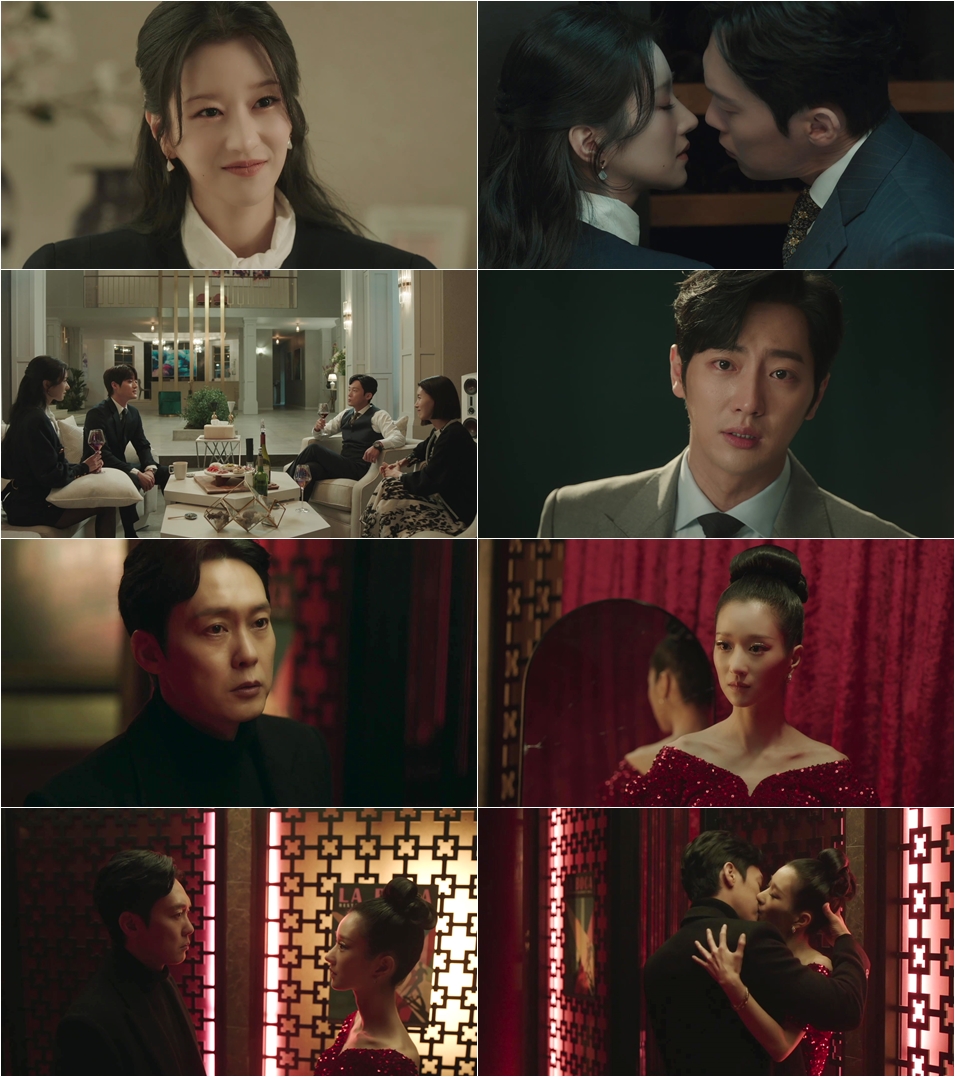 In the fourth episode of tvN's Eve, the birth secret of Kang Yoon Kyum (played by Park Byung Eun) was revealed and he was seen failing to resist the lethal charm of Lee Rael (Seo Ye Ji).
Rael got invited to Han So Ra's (Yoo Sun) house as she planned. There, she successfully seduced Yoon Kyum. Meanwhile, Seo Eun Pyung (Lee Sang Yeob) decided to help Rael after realizing that she is the daughter of Lee Tae Jun (Jo Deok Hyeon), who took care of him when he was in an orphanage.
In the meantime, the documents Rael received from Eun Pyung revealed that Yoon Kyum was born out of wedlock. Soon, Rael and Jang Moon Hee (Lee Il Hwa) became lost in thoughts as they faced a setback in their revenge plot to bring down the LY Group using Yoom Kyum. Later, Rael happened to visit Yoon Kyum's house and she tried to find a safe where he keeps his secret journals. However, she failed to do as he came home. He could not shake off his doubts about her as he saw her wandering in front of his safe.
At the end of the episode, Yoon Kyum went to see Rael, who was waiting behind the stage, and expressed his burning desire to have her. She did not reject him, and the two shared a passionate kiss.
Meanwhile, the fourth episode of Eve saw a decline in viewership rating, recording an average nationwide viewership rating of 2.967 percent.
Source (1)