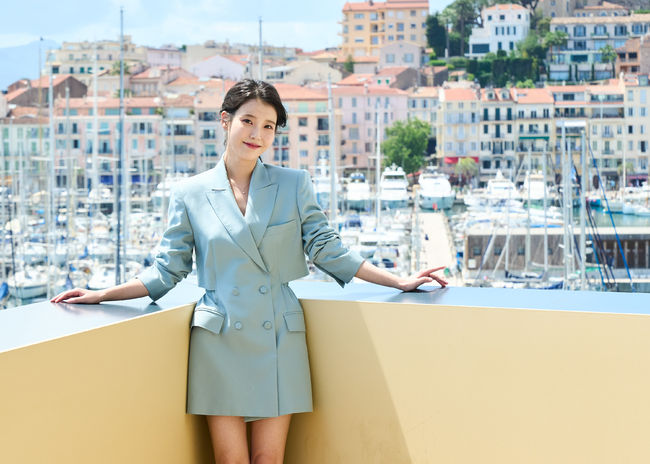 IU showed off her K-fashion at the Cannes Film Festival, where she attended as one of the cast members of Broker.
The celebrity garnered great attention for wearing a Korean designer's dress instead of wearing luxurious outfits from a globally famous brand.
On May 27th (local time), IU wore a one-piece dress designed by Yoon Choon Ho for interviews with Korean reporters. Reports say she has often been spotted wearing the same designer's brand.
Designer Yoon made himself known in the fashion world for launching a women's clothing brand named YCH in 2016 and showcasing unique designs in Seoul Fashion Week every year. YCH offers a careful mix of classic elegance and the bold, aiming to redefine modern femininity. The brand is adorned by numerous Korean celebrities and international stars like Red Velvet, Chung Ha, BTS, Rihanna, and Lady Gaga.
IU also dazzled in Baek Ji Hoon's Jaybeak Couture during a photocall for Broker. The star slayed the event with a white pleated lapel jacket and a mini skirt that caught the attention of the audience. JayBaek Couture is a well-known fashion brand among top Korean celebrities and is famously adorned by BTS, Shin Min Ah, Hyun Bin, and Jo In Sung.
On May 26th, IU also sparkled in a khaki-grey off-shoulder dress on the Cannes red carpet. It is said to be one of Choi Jae Hoon Wedding's 2022 SPRING COLLECTION.
Source (1)