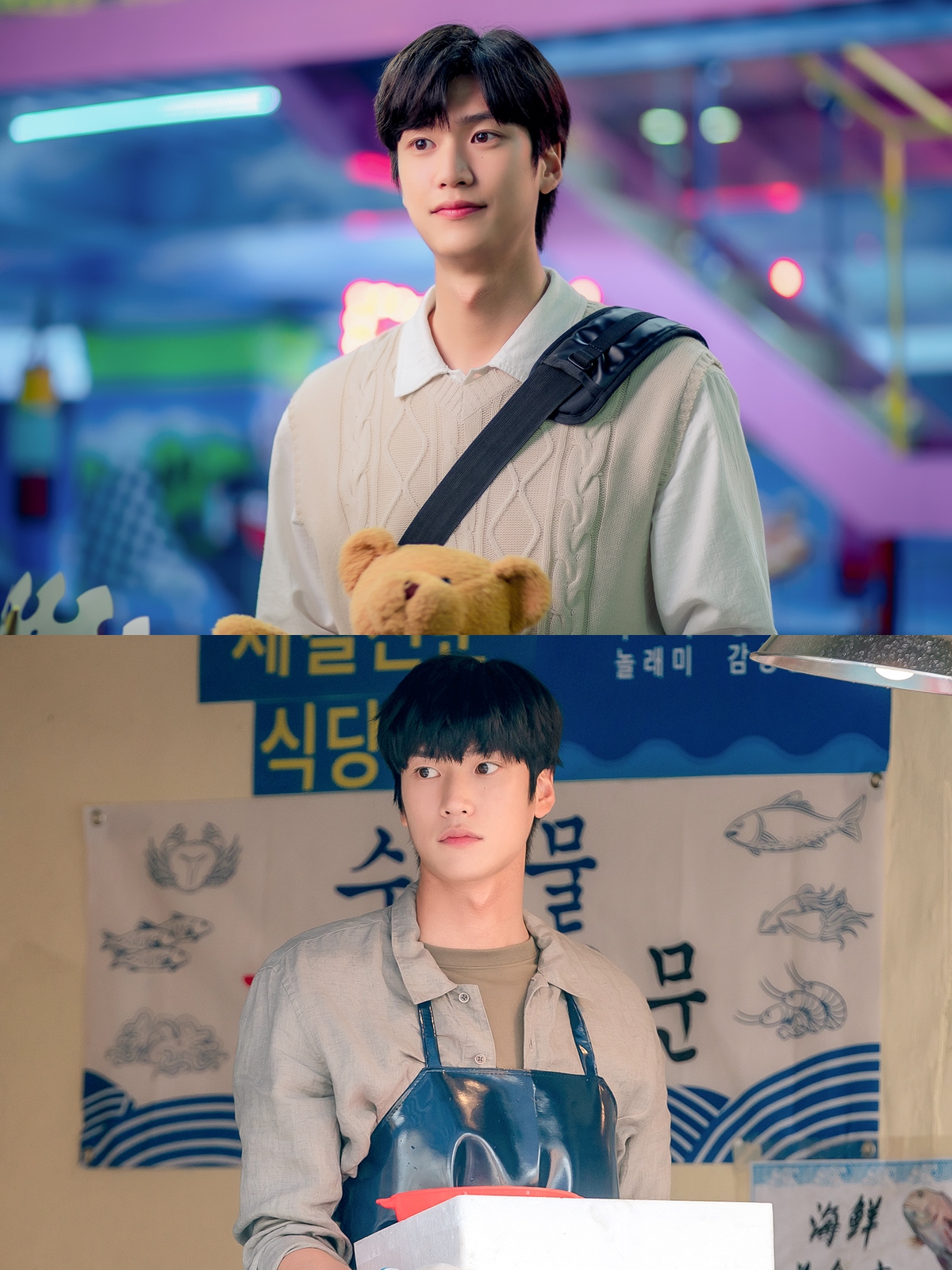 Na In Woo transforms into the hero of a special love story.
KBS's new Wednesday-Thursday drama The Jinx's Lover revolves around a man who has come to terms with his unlucky fate and a goddess who has jumped into the real world to break her curse.
In this new fantasy romance series, Na In Woo takes on the role of Gong Soo Kwang, a fishmonger with a "special jinx." He'll start living a completely different life from the day he meets Seul Bi (Seohyun). This new chemistry of two people representing "lucky" and "unlucky" heightens expectations.
On the 3rd, the production team revealed the first batch of still photos of Na In Woo. In one of the photos, the actor is smiling gently with a teddy bear in his arms. But in the second one, he has a somewhat stern face as he's moving a package in the market. Na In Woo has successfully transformed into the "man of back luck." What kind of romance will he show with Seohyun?
Meanwhile, The Jinx's Lover is set to premiere in June.
Source (1)
Translator Kim Hoyeun: If you are a fan of K-drama, K-movie, and K-pop, I am your guy. I will continue to provide you with up-to-date K-entertainment news.