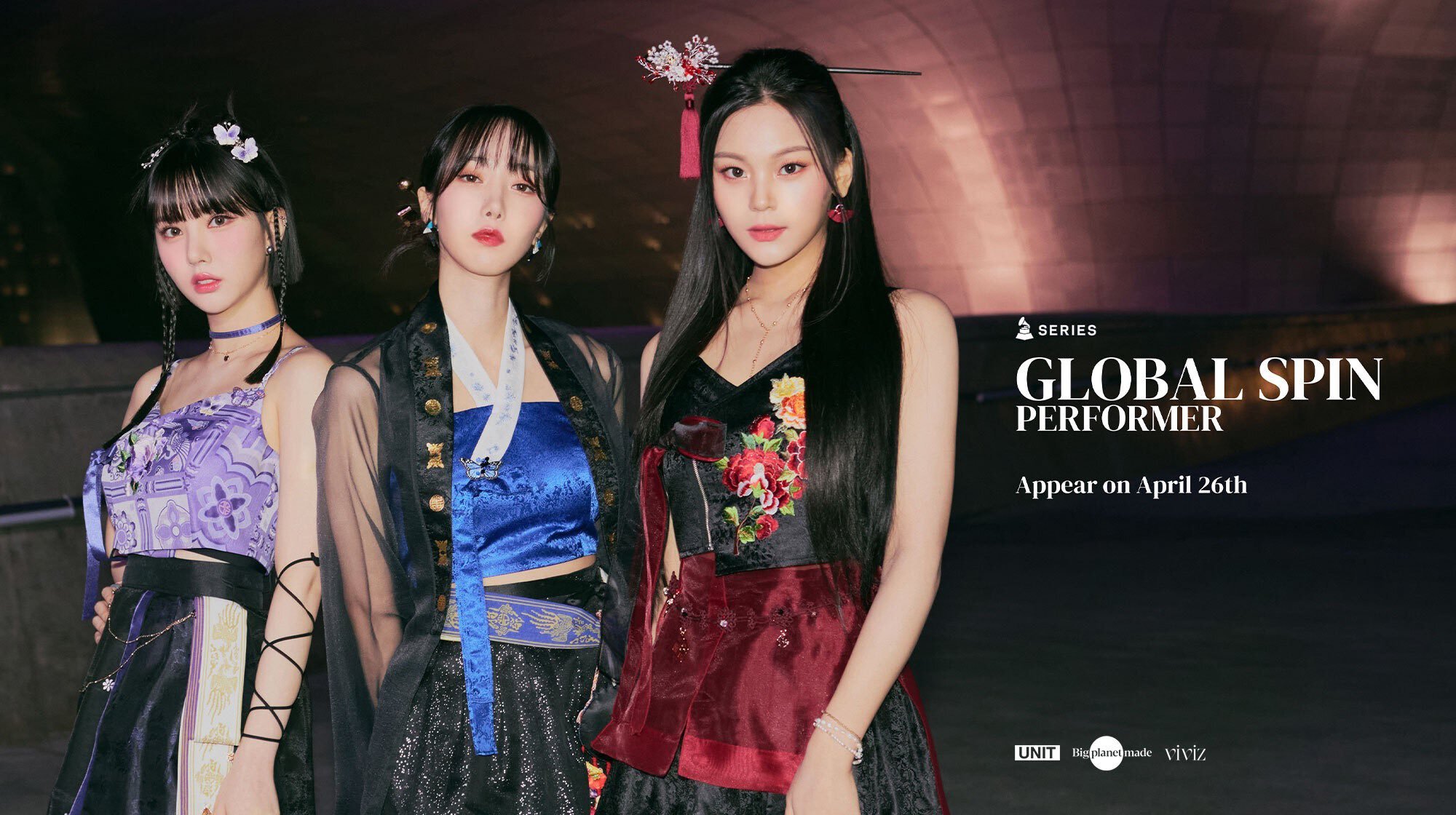 VIVIZ has been chosen as the performer of "Grammys Global Spin."
On the 22nd, BPM Entertainment announced, "VIVIZ became the first K-pop group to perform for the Grammys original series 'Grammys Global Spin'."
Global Spin, produced by the Recording Academy that hosts the Grammy Awards, is an original series produced by the Grammys. It has artists representing countries around the world perform on stage. One thing to note is that VIVIZ is the first K-pop act to perform in the original series.
As a part of their "pre-debut" campaign in the U.S. market, VIVIZ will perform "Bop Bop!," the title track of their debut album Beam Of Prism. It is said that an official from the Grammys praised the group's performance for being "unbelievably amazing."
VIVIZ's performance will be released on the 26th at 10 AM EST.
Meanwhile, VIVIZ will drop the remix version of their song "Bop Bop!" that they collaborated on with DJ Yves V on the 28th at midnight KST.
Source (1)
Translator Kim Hoyeun: If you are a fan of K-drama, K-movie, and K-pop, I am your guy. I will continue to provide you with up-to-date K-entertainment news.