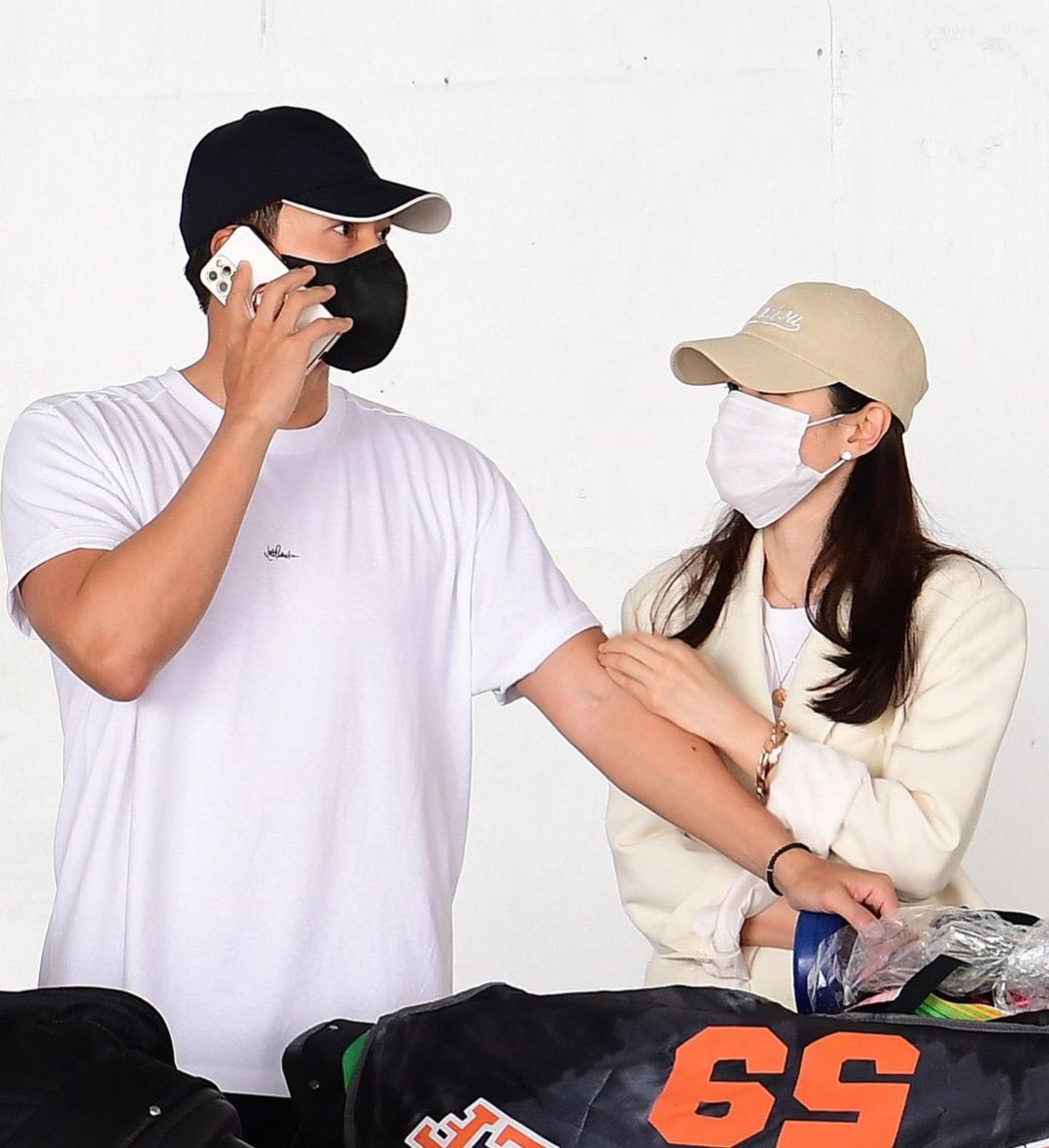 Hyun Bin and Son Ye Jin arrived in Los Angeles for their honeymoon. However, as LA local fans were spotted harassing the celebrity couple at the airport, some voiced their concerns regarding the safety and privacy of the two during their honeymoon trip.
On the 12th, various social media and online communities posted a number of sightings of the couple at Tom Bradley International Airport in LA.
The posts had local fans congratulating the newlyweds on their wedding, handing out presents to Hyun Bin with excitement. The female star then humbly received the gift by giving a polite nod to their fans, and her husband thanked them by saying, "Thank you," in English.
Hyun Bin was also spotted saving Son Ye Jin from being hit by a shuttle bus in LA. According to a short video uploaded by their fans, the male celebrity was seen pulling his wife away from the road as an airport shuttle bus passed behind her.
However, domestic fans pointed out how local fans gathered around the pair, without wearing masks, to ask them for autographs and pictures. Some fans were angry as others invaded their privacy. One of them commented that they understand how exciting it must be to see them in real life but insisted that people should give them a break since they've gone there to enjoy their honeymoon.
The couple tied the knot in a private ceremony last month. The marriage took place at the Grand Walkerhill Seoul and was attended by the couple's parents, relatives, and friends.
Source (1)