The sequel of 'The Pirates', which drew 8.66 million viewers, will be released in theaters next month.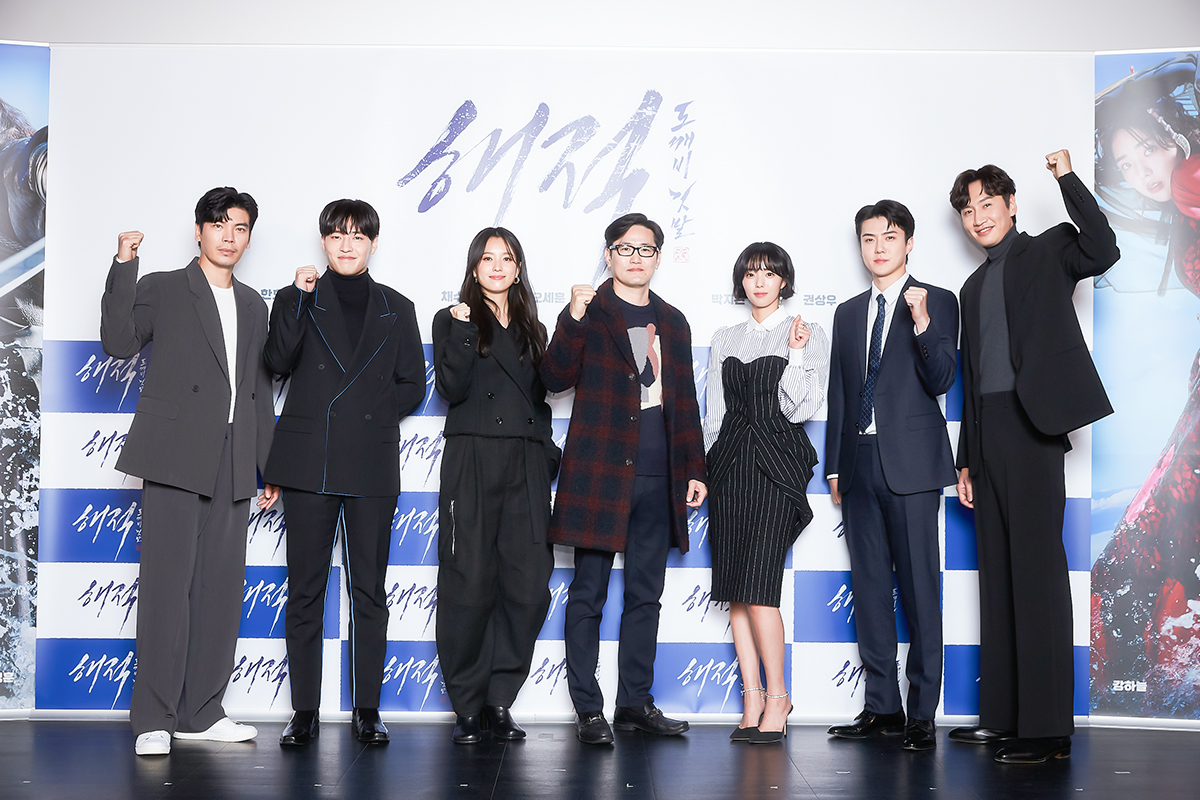 The Pirates: Goblin Flag follows the journey of pirates in finding the lost treasure of a royal family, which disappeared without a trace. At an online press conference on the 29th, director Kim Jung Hoon shared, "I'd be lying if I said that there was no pressure since the first movie was such a success." He added, "I filmed the action and adventure more realistically so that the audience can experience it rather than just watch it."
Kang Ha Neul and Lee Kwang Soo turned into familiar characters. Since the two actors have worked together before, they showed exceptional chemistry. It is said that there was no need to film the same scene twice if the stars were Kang Ha Neul and Lee Kwang Soo.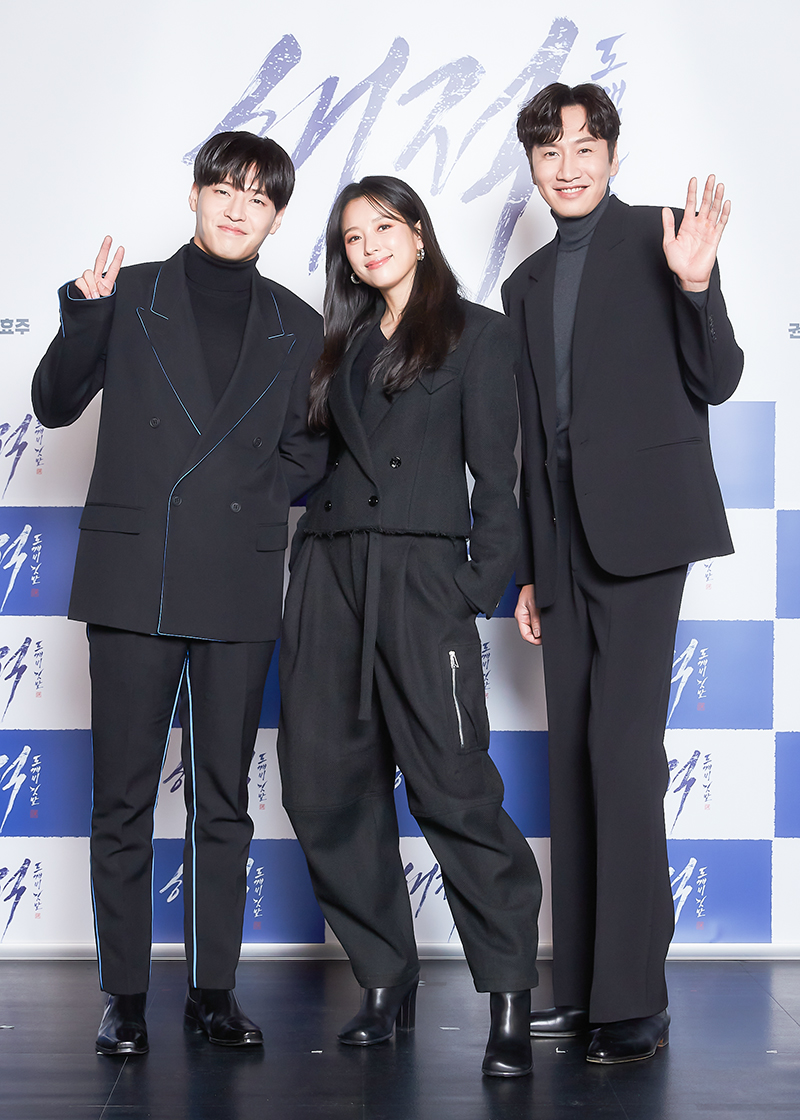 Despite playing the role of Moochi, who claims himself to be the best swordsman in Joseon, the role that Kang Ha Neul wanted to play was Haerang, played by Han Hyo Joo. "Actually, when I first saw the scenario, Haerang seemed really cool. From her charisma to her lines, everything was cool," he shared. And to play Haerang, Han Hyo Joo had to "put on a different face." The actress underwent intense training in swordsmanship, wire action, and underwater filming for the role.
Two actors that caught attention were Kwon Sang Woo and EXO's Sehun. First, Kwon Sang Woo will play his first villain role as Boo Heungsoo. Director Kim jokingly added, "I turned Kwon Sang Woo into such a loser in my precious movie, so I wanted to capture his charm and charisma this time." On the other hand, Sehun makes his big-screen debut as Hangoong, a skilled marksman. "I'm glad I filmed this movie because I've met such amazing people."
The Pirates: Goblin Flag boasts cinematic beauty, such as a model ship reminiscent of a real pirate ship and a giant filming set. The filming even took place in Jeju Island, boasting a great overall view.
Lee Kwang Soo shared, "When I first saw the magnificent set, I thought, 'Wow, I'm finally making a movie like this.' I felt a sense of pressure, but my self-esteem also increased."
Meanwhile, the movie is slated to be released during the Lunar New Year holiday.
Source (1)
Translator Kim Hoyeun: If you are a fan of K-drama, K-movie, and K-pop, I am your guy. I will continue to provide you with up-to-date K-entertainment news.