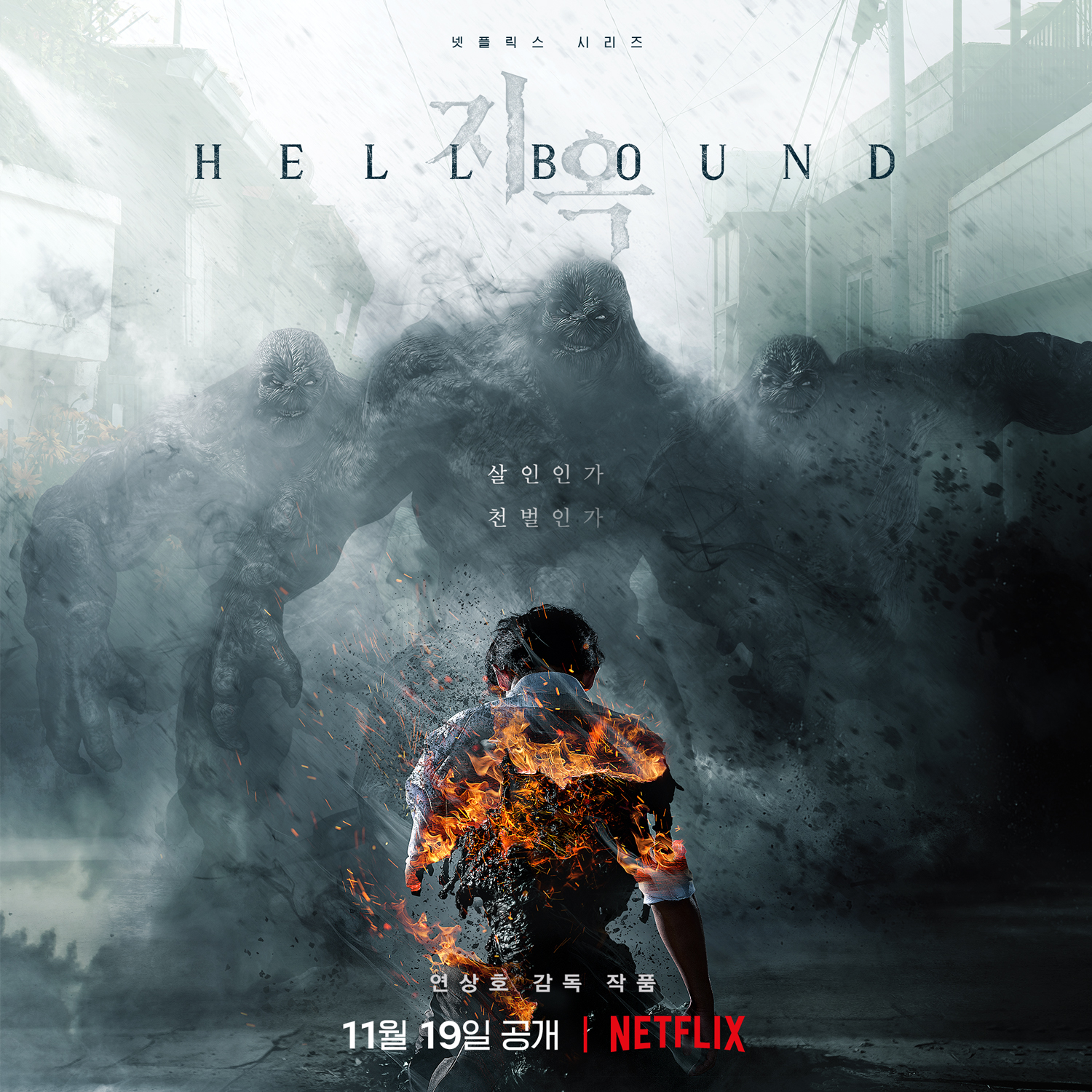 Yeon Sang Ho's new dystopian drama Hellbound took second place on the second day of the release.
According to FlixPatrol, an OTT ranking site, Hellbound ranked second in the worldwide Netflix TV Show category following Arcane. The series rose to the top spot immediately after its release on the 20th and fell one notch on the second day. Hellbound is now ranked first in 30 countries and third in North America.
However, there's a high chance that it'll rise back to the top spot. Hellbound garnered 727 points, which is only a slight drop from Arcane's 756 points. Naturally, attention focuses on whether Hellbound can become the next Squid Game.
Meanwhile, Hellbound paints out the supernatural phenomenon where mysterious creatures suddenly appear and begin dragging people to hell. A cult sees this as an opportunity to take control while some try to uncover the secret behind the mysterious religious group. The series boasts an A-list cast, including Yoo Ah In, Park Jung Min, Kim Hyun Hoo, and more.
Source (1)
Translator Kim Hoyeun: If you are a fan of K-drama, K-movie, and K-pop, I am your guy. I will continue to provide you with up-to-date K-entertainment news.