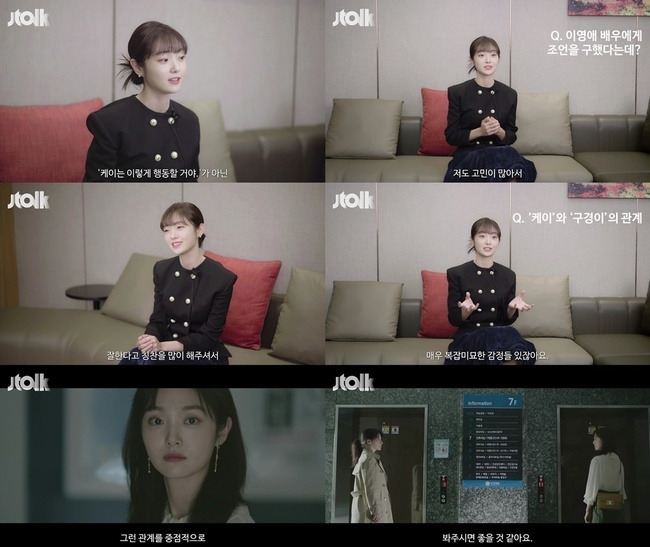 Inspector Koo star Kim Hye Yoon sat down for an interview with JTBC and talked about her chemistry with Lee Young Ae.
Kim Hye Yoon described her character, Kei, as "an ordinary college student who is part of a school theater club." She continued, "Kei is a charming character with a bright personality, but you'll never know what she's thinking."
Kim Hye Yoon explained how she and Lee Young Ae ended up having a heartfelt conversation during filming. She said, "I once asked Lee for advice about my character in the series. She suggested that it'll be nice to take a more bold approach or to keep my bubbly self when portraying Kei." She continued, "I want to thank Lee Young Ae for encouraging and supporting me."
"Lee Young Ae is more than just pretty. She's gorgeous and enchanting. The presence of such an iconic actress can be intimidating, but Lee Young Ae approached me like an older sister, and I felt very welcomed there," she remarked.
One of the drama's main points is the relationship between Kei and Koo Kyung Yi. Kim Hye Yoon further explained, "Kei has complicated feelings towards Koo Kyung Yi. She likes her but hates her at the same time, and has no interest in her while also being intrigued by her. Please look forward to the development of this peculiar relationship when watching Inspector Koo."
Watch Kim Hye Yoon's interview below.
Source (1)
Translator Esther Lee: I'll be providing you with up-to-date, reliable Korean entertainment news. Enjoy!