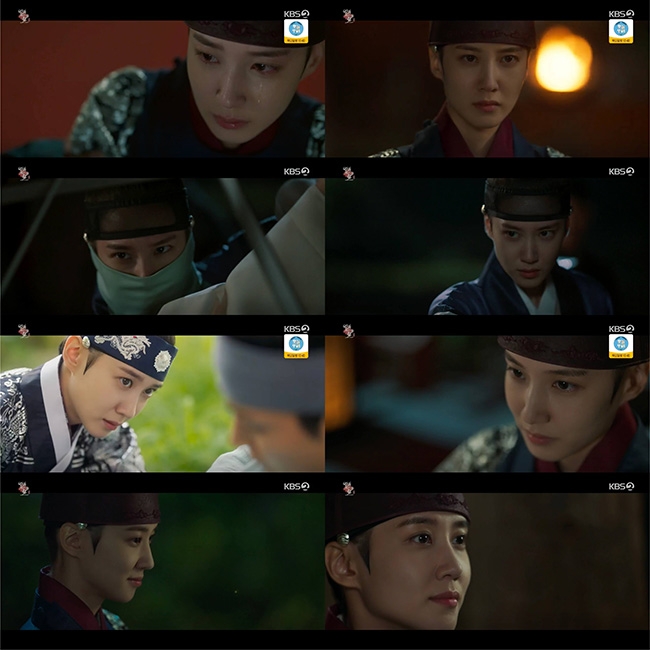 KBS' The King's Affection achieved a new personal record yesterday.
Nielson Korea reported that the eighth episode of The King's Affection recorded nationwide viewership ratings of 7.6 percent. This is a slight rise compared to the seventh episode's rating of 7 percent and a new personal record so far.
In the eighth episode, Hwi (Park Eun Bin) throws a punch at Tae Gam (Park Ki Woong) after she witnesses his evil deeds. Then she decides to take matters into her own hands as the people she cares for begin to suffer.
After teaming up with Jung Ji Woon (Rowoon) and Lee Hyun (Nam Yoon Su) to dig dirt on Tae Gam, they discover that he is romantically involved with the emperor's concubine. However, instead of exposing the truth, Hwi decides to let things slide.
Meanwhile, as time goes by, Hwi begins to feel drawn to Ji Woon. When she enters an abandoned part of the palace chasing after a firefly, she accidentally runs into Ji Woon. Although Hwi now has to face him at the palace as a crown prince, she cannot help but show her true self from time to time during their conversations. The episode ends with a heart fluttering of Ji Woon kissing Hwi on her cheek.
Translator Esther Lee: I'll be providing you with up-to-date, reliable Korean entertainment news. Enjoy!