Edited by Seo Hayne
Translated Kim Hoyeun
Kim Bum debuted as an immature boarder in the MBC sitcom Unstoppable High Kick in 2006. His role had a nickname "Ha Sook Bum" because he frequented his best friend Min Ho and Yoon Ho's home since he was young. Did he instinctively feel it in his bones that it wasn't enough for him to stay as someone's friend? When he received the script, he embellished his character more detailedly. He even actively discussed his thoughts with the production team, enriching the role. That's why he once said in an interview that Unstoppable High Kick is a work that "started the habit he still has to this day."
In 2008, Kim Bum played So Yi Jung, the second son of a prestigious artist, in Boys Over Flowers, a TV series based on the same name. Even from the casting process, who will be playing F4 was the hottest topic. Kim Bum, who liked the original "Sojiro" character since his school days, strongly appealed his affection for the role in the audition and won the part. So Yi Jung is a versatile artist and a typical handsome high school boy. Through this project, the actor gained immense popularity in Asian countries, including Japan and China. 
Afterward, he starred in JTBC's Padam Padam (2011) as Lee Guk Soo, who strongly believes that he is someone else's guardian angel. He then met with viewers as Park Jin Sung, who always gets caught up in accidents but protects his sworn brother at all cost, in SBS's That Winter, The Wind Blows (2013). By working with Jung Woo Sung and Jo In Sung in each of these projects, Kim Bum established himself as a "go-to actor."
The actor challenged his first villain role in SBS's Mrs. Cop 2 (2016). By playing Lee Ro Joon, who has both wealth and confidential information in the private loan industry, he expressed his ambition to show "the fatal charm of the devil." From pouring out his anger after losing his temper to the insanity of someone who has never received his parents' approval, Kim Bum digested the role flawlessly. After a four-year hiatus, he took on the role of Lee Rang in tvN's Tale of the Nine-Tailed (2020) that aired last year. With this series, Kim Bum successfully pulled off a different kind of villain role from Mrs. Cop 2. The actor later confessed that he escaped his slump as an actor thanks to Tale of the Nine-Tailed.
Now, Kim Bum is starring in Law School that centers around the murder case at the country's top law school. He plays Han Jun Hwi, a top student of his class who has no shortcomings. Unlike Tale of the Nine-Tailed, he is ready to approach the viewers in a simpler performance. 
From a handsome boy to a villain, Kim Bum has disappeared into various roles. Where will he be heading next?
Editor Seo Hayne: I like actors as they faithfully lead through their long running-time. I also like idols who accomplish everything on stage within 3 minutes.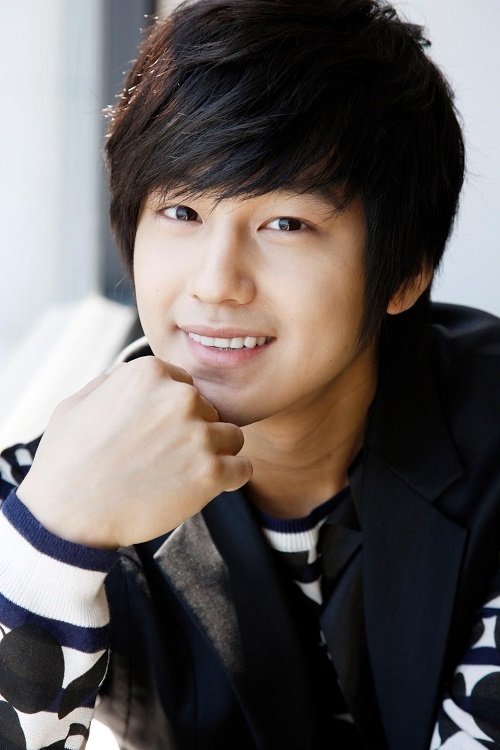 Kim Bum - 11DB.IO
Kim Sang-bum, known by the stage name Kim Bum, is a South Korean actor, dancer, singer and model. He is best known for his role as So Yi-jung in Boys Over Flowers.