Promoted since this fall, the movie Samjin Company English Class will be also available on Netflix now.
According to Lotte Entertainment on the 30th, the film will be released on Netflix from January 27th, 2021. It is expected that they will be also available on various monthly paid IPTVs other than Netflix.
Since its release back on October 21st, Samjin Company English Class has been continuing its long-term success in the Korean box office as it attracted 1.57 million viewers. Such achievement is more valuable in midst of COVID-19 as the number of daily audiences plunged to the ten-thousands. 
Furthermore, back on the 1st, it was announced as the number 1 on VOD service sales simultaneous to the theatre release. While the previous break-even point was 1.9 million viewers, as the unit price rose and the number of VOD sales increased, it exceeded its break-even point even while surpassing 1.55 million viewers.
As a movie about the friendship of employees faced against their own company's corruption, it presents a touching story set in 1995. As Go Ah Sung, Lee Som, and Park Hye Soo drew attention to their unique chemistries, there even appeared a mania fan base.
With its recently released Korean works, Netflix is gaining positive reviews from all over the world. Hence, the expectations are high for Samjin Company English Class to continue its success worldwide. 
Source (1)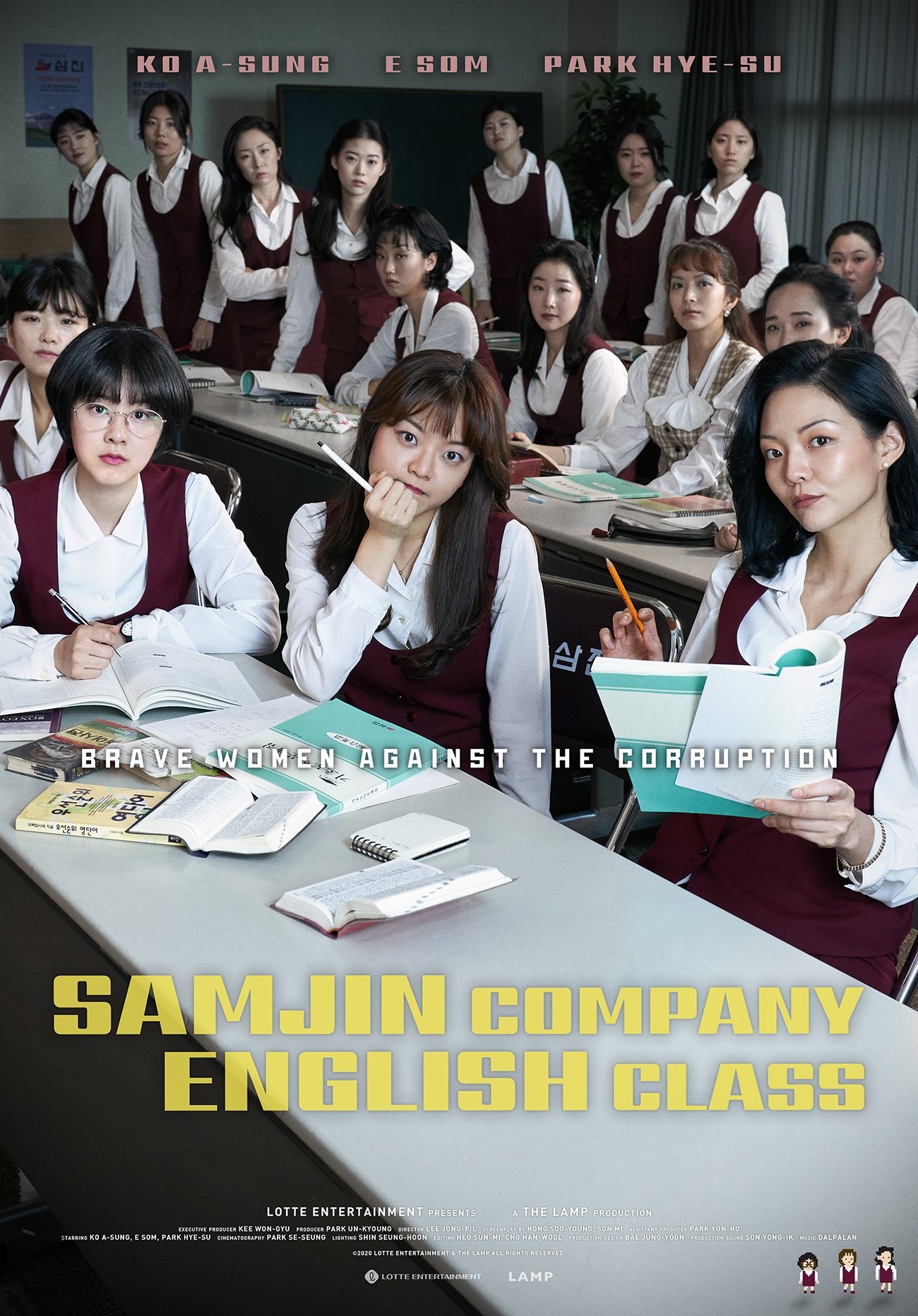 Samjin Company English Class (2020) - 11DB.IO
In the mid-'90s, three female office workers take English classes together to get promotions and team up to uncover corruption within their company.