Edited by Hwang Hong Sun
Translated by Kim Hoyeun
The Christmas season where you spend time with your family, friends and lovers is finally coming. Of course, we should watch out for COVID-19, so let us at least enjoy the heart-fluttering and exciting moments that we feel as we watch the Christmas-themed movies. 
If It Snows On Christmas, 1998
Song Hee, who cherishes her father's violin, finally meets Soo Ahn, whom she has missed for 12 years. But now, Soo Ahn is engaged to world-renowned violinist Yoo Jung. Not wanting to give up on love, Song Hee hands over her violin to Yoo Jung, and in exchange, she goes on a date with Soo Ahn for 7 days. 
The movie perfectly aims at the holiday season, and you can certainly see Kim Hyun Joo's youthful appearance and the late Park Yong Ha's heyday. This is also the debut film of Parasite actress Jang Hye Jin, and she appears as Park Yong Ha's secretary to give unexpected pleasure. The plot that heavily relies on "coincidence" and the cheesy lines are a bit too much, but as a romance film that draws a Christmas miracle, the movie is full of excitement and warmth.
Merry Christmas Mr. Mo, 2017
Barbershop owner Mo Geum San is diagnosed with cancer. As the end of his life comes just around the corner, he decided to make a movie with his own scenario, along with his son Stephen and Stephen's girlfriend Ye Won. Will Mo Geum San, whose upcoming Christmas will be the climax of life, be able to complete the movie with his son?
It's a romantic black-and-white film in which an ordinary middle-aged man, who has been living a lonely circle of daily routine, struggles to make just another day of his life a climax of a brilliant life, though it may be his last day. Ki Joo Bong, a veteran actor with 40 years of experience, collaborates with Lim Dae Hyung (Moonlit Winter), a rookie director with only five years of experience in directing, to provide comfort and sympathy to those who are tired of daily lives. 
Happy Ero Christmas, 2003
Patrolman Byung Gi decides to confess his love to his crush Min Kyung, an employee of the neighborhood bowling alley. But when the boss of the local gang Sang Doo also steps into the picture, Byung Gi's plan doesn't really go as planned. To Byung Gi, who wants to spend "happy" days, a Christmas filled with "error" begins.
Is Christmas really a jolly and welcoming day for everyone? The movie draws the "starting of love" of solos, who just cannot welcome the Christmas season, with a comical touch. Cha Tae Hyun, Kim Sun Ah and Park Young Gyu catch the eyes with their unexpected love triangle, and various characters, such as teenagers who want to spend a passionate night and a director who wants to film an erotic movie starring Santa, appear to present the "naughty" imagination about the holiday.
Waiting for the Snow, 2015
In Busan, where it rarely snows, Sung Kook, who runs a subway newsstand despite his physical disability, meets highschool senior Sun Woo, who has just stepped into the society, on the street by chance. The two, who have encountered each other several times on the subway platform, instantly hit it off. And maybe it's a gift to comfort the two going through difficult times; that day, it snows in Busan.
It's an independent film about people who endure difficult situations. There is no fantasy of problems being resolved like a miracle like in most Christmas movies, but it depicts the process of two unhappy characters meeting, talking and reliving their tired minds. "Snow," which can only be seen at the end like the ardent wish shown in the title, sends a message of hope more than any other movie. 
Christmas In August, 1998
Jung Won, who runs a small shabby photo studio, accepts the fact that he now has only a few months to live and bids farewell to his family and friends. Then one day, he meets Da Rim, who works at the Traffic Control Division of the local district office, and his tranquil routine of preparing for the last moment starts to falter. Da Rim, who was getting tired of her boring routine despite her bright and energetic personality, also feels special feelings toward Jung Won.
It is considered the masterpiece of Korean romance movies. Most of the story takes place in summer, but given that it's a perfect movie to finish off a year with your loved ones, Christmas In August might just be a movie that goes best with Christmas.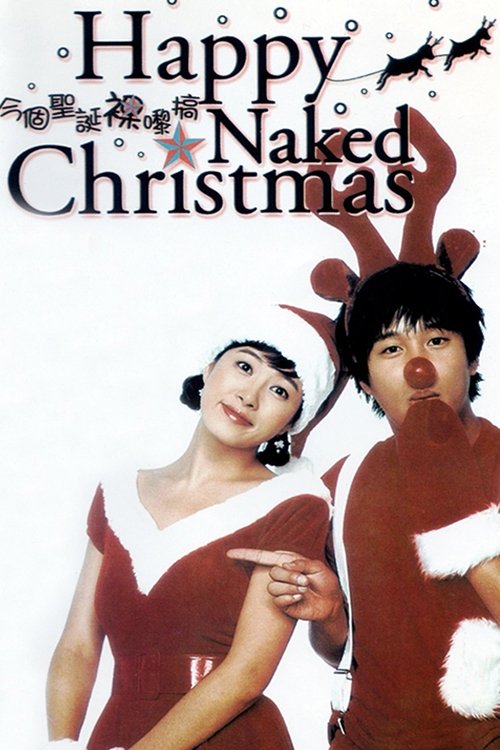 Happy Ero Christmas (2003) - 11DB.IO
Byung-ki is a clumsy village policeman who helps out with trivial tasks like distributing promotional papers, though he dreams of fighting evil. One day, he runs into Min-kyong, an employee at the neighborhood bowling alley, and falls for her at first sight. However, his attempts to woo her go unnot…