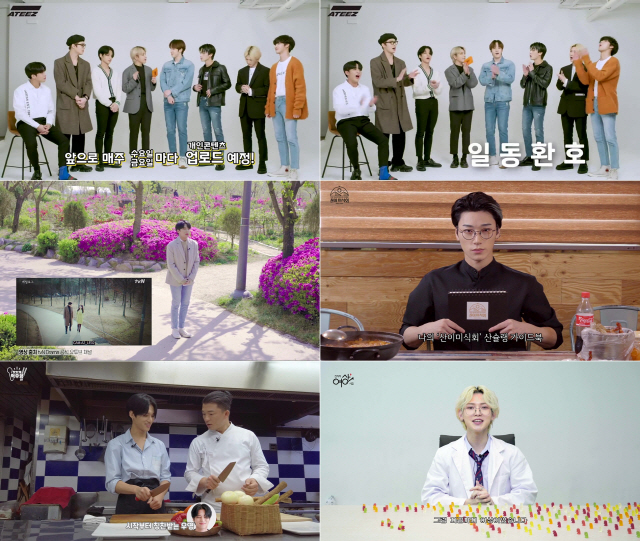 ATEEZ unveild a self-produced content series on their official Youtube page.
Before officially releasing the series, ATEEZ got together to introduce the viewers to each of the 8 members' video concepts and promises for high view counts.
Every subsequent video following the introductory video will feature one member producing their own content according to the theme they have chosen. So far, there have been videos about food, love, and cool experiments.
It seems like ATEEZ will release two videos per week for this exciting series, so stay tuned on their Youtube page for updates!
Source (1)