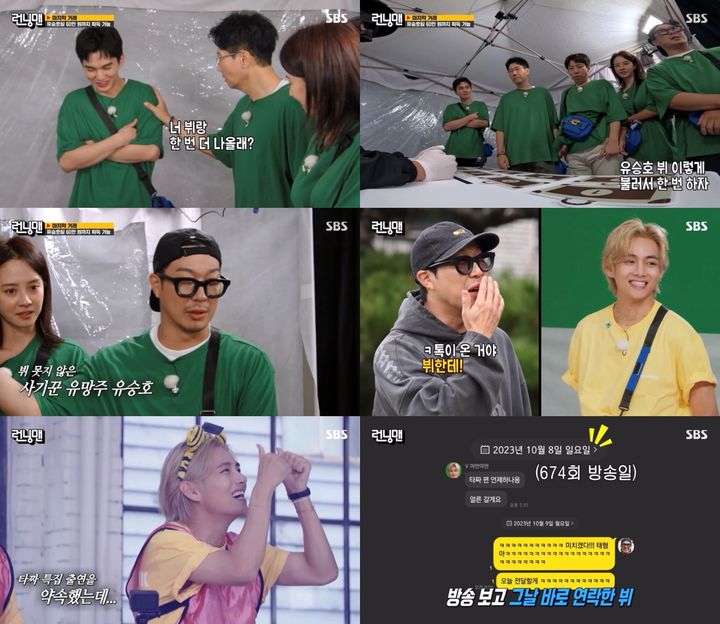 The special meeting between BTS's V and Yoo Seung Ho is officially confirmed.
News1 reported on November 20th that both V and Yoo Seung Ho are set to make a joint appearance on an upcoming episode of the SBS variety show, Running Man. This marks their second time on the show, with V returning after two months and Yoo Seung Ho making a comeback after just one month.
>> BTS's V Joins the 'Running Man' Crew for a Night of Laughs
Haha was impressed by Yoo Seung Ho's performance on the show during the October 8th episode when he made a guest appearance. Haha commented, "Seung Ho is adapting incredibly quickly. Let's have a special episode featuring Yoo Seung Ho and V, and let's call it the 'Tazza Special'." Later, on the October 22nd broadcast, Haha shared, "V sent me a message saying, 'I'll be back real soon'." Additionally, V mentioned at his recent fan meeting that he wants to appear on Running Man again, building anticipation for his reunion with the show.
Running Man airs every Sunday at 6:20 PM.
Source (1)