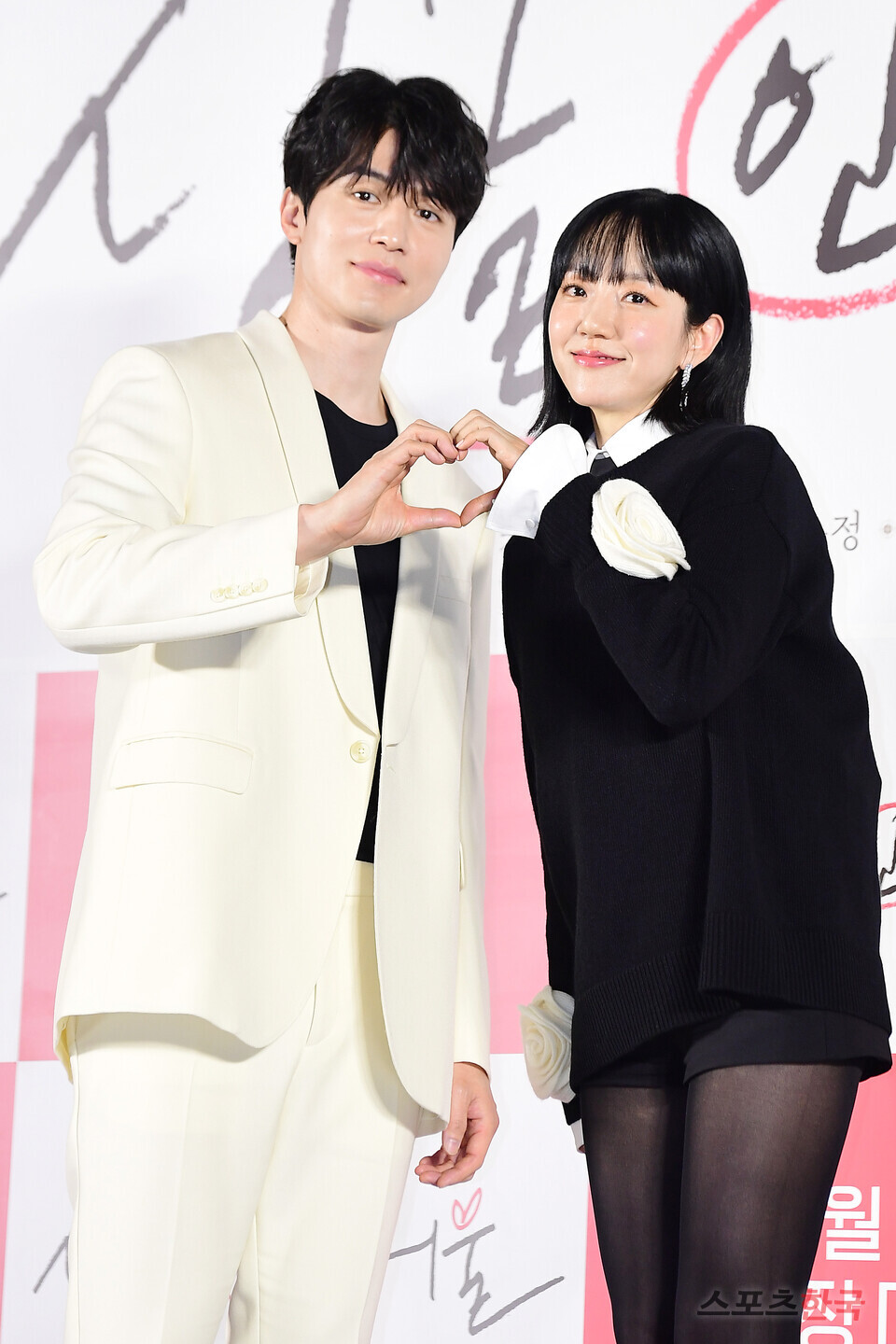 Lee Dong Wook and Lim Soo Jung have revealed their exceptional chemistry with their characters in Single in Seoul.
On the morning of the 3rd, the production press conference for the movie Single in Seoul took place. Director Park Bum Soo and actors Lee Dong Wook, Lim Soo Jung, and more were present.
Lee Dong Wook shared, "I understand Yeong Ho's heart. I've reached a point where being alone becomes more comfortable, and I feel like my romantic instincts are dying out." He continued, "When I'm out and about, there are social responsibilities I need to fulfill. When I'm alone, I'm not influenced or interrupted by anyone, and I'm used to that now. So, I could relate to Yeong Ho," and added, "In a corner of my heart, I always think I want to meet a good person."
Lim Soo Jung expressed, "Hyun Jin thinks 'I don't like being alone,' but as someone who has been single for a long time, I think 'being alone is okay.' I think, 'It's nice to be together, but it's also okay to be alone.'" She further explained, "If I feel a flutter or if I notice someone I want to get close to, I tend to approach them directly. I'm not very expressive, but I think I express my affection in a gentle way that makes the other person feel, 'She must like me.' That's somewhat similar to Hyun Jin."
Meanwhile, Single in Seoul delves into the lives of two disparate souls—Young Ho (Lee Dong Wook), a power influencer who relishes his solo life, and Hyun Jin (Im Soo Jung), a magazine editor who loathes being alone. The movie is set to be released on the 29th.
>> Lee Dong Wook and Lim Soo Jung's Upcoming Movie 'Single in Seoul' Gets New Trailer and Poster
Source (1)