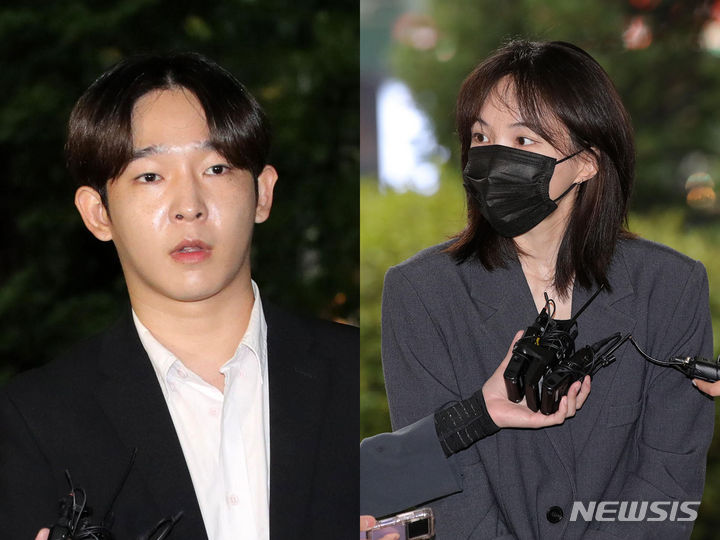 Nam Tae Hyun and Seo Min Jae have admitted to drug-related charges during their first trial.
Appearing in court, Nam Tae Hyun stood before the press and said, "I sincerely apologize for the disruption I caused. I am currently receiving treatment at a drug rehabilitation center." He added, "I'll not only reflect on my actions personally but also take responsibility as a public figure in light of the growing drug-related issues in our society. My goal is to be a positive influence and stay away from any more controversies or incidents."
Nam Tae Hyun and Seo Min Jae each had different defense attorneys present at the trial. The prosecution explained, "The defendants purchased 0.5 grams of crystal methamphetamine in August 2022. They administered the drug themselves by mixing it with alcohol at their home." The two acknowledged these charges.
It was also revealed that Seo Min Jae has changed her name. After the trial, she disclosed the reason for the name change, stating, "It's not for any other purpose but externally, I will be using the name, Seo Min Jae. I decided to change my name with the mindset of wanting a fresh start personally."
Nam Tae Hyun also expressed his apologies once again in court. He said, "I am sorry to my fans" and added, "I will try to live a better life. Thank you."
The next trial for both individuals is scheduled for December 7th.
>> Nam Tae Hyun Talks About Fighting Drug Addiction at the Rehab Center
Source (1)