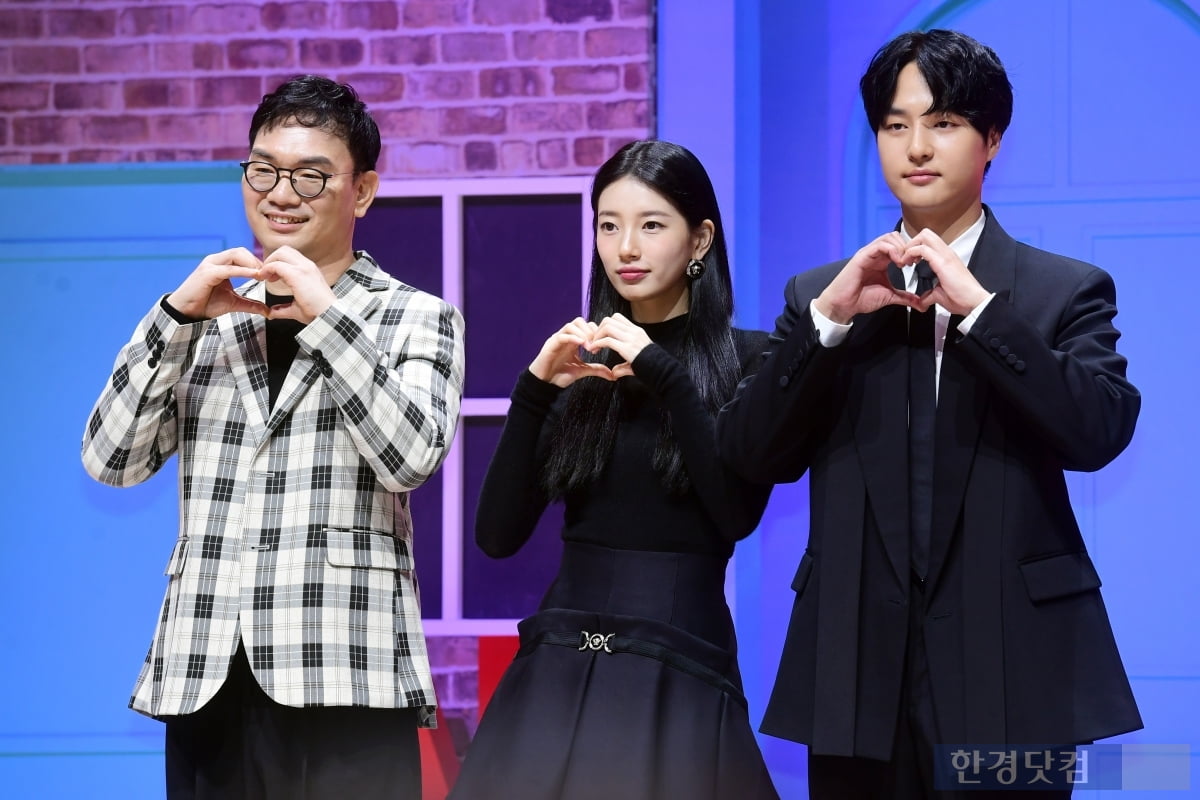 Doona!, starring Suzy and Yang Se Jong, delivers a youthful romance that'll make your heart flutter.
The upcoming Netflix original series held its press conference on the morning of the 18th. Suzy, Yang Se Jong, and director Lee Jung Hyo were present, sharing their insights and excitement with the media.
Suzy, who takes on the role of the former idol Doona, discussed the positive reception of her casting. "I felt thrilled (that people cheered over my casting). When I first saw the webtoon Doona!, I noticed that I, too, have a bit of a cold side. But I thought, 'People probably don't know about this side of me.' So, I wanted to show it through this role," she said.
The actress also revealed that Doona's distinct "hime cut" hairstyle was her choice. "In the original webtoon, Doona has full bangs with a slight wave and side pieces. I've shown a similar look in photo shoots before, and I wanted a look specific for Doona" she expressed. She added, "Doona has quirky and unreserved traits. So I thought incorporating something unique could be interesting, and it turned out to be a perfect fit," patting herself on the back.
The character Doona is a smoker. When asked if it was challenging to shoot numerous smoking scenes, Suzy candidly answered, "It was more thrilling than difficult." She elaborated, "Doona smokes a lot in the webtoon. I was concerned at first, but I liked the fact that I would be portraying something new to the audience." She further noted, "Cigarettes are an essential device to represent Doona. So, I focused intensely during the shoot."
Suzy, a former member of the popular group Miss A, recalled her idol days playing Doona. "There were times I had to put on a brave face," she reminisced about the olden days, adding, "It was both heartbreaking and enviable to see Doona wear her emotions so openly. At times, I felt a sudden sense of empathy and wanted to comfort her."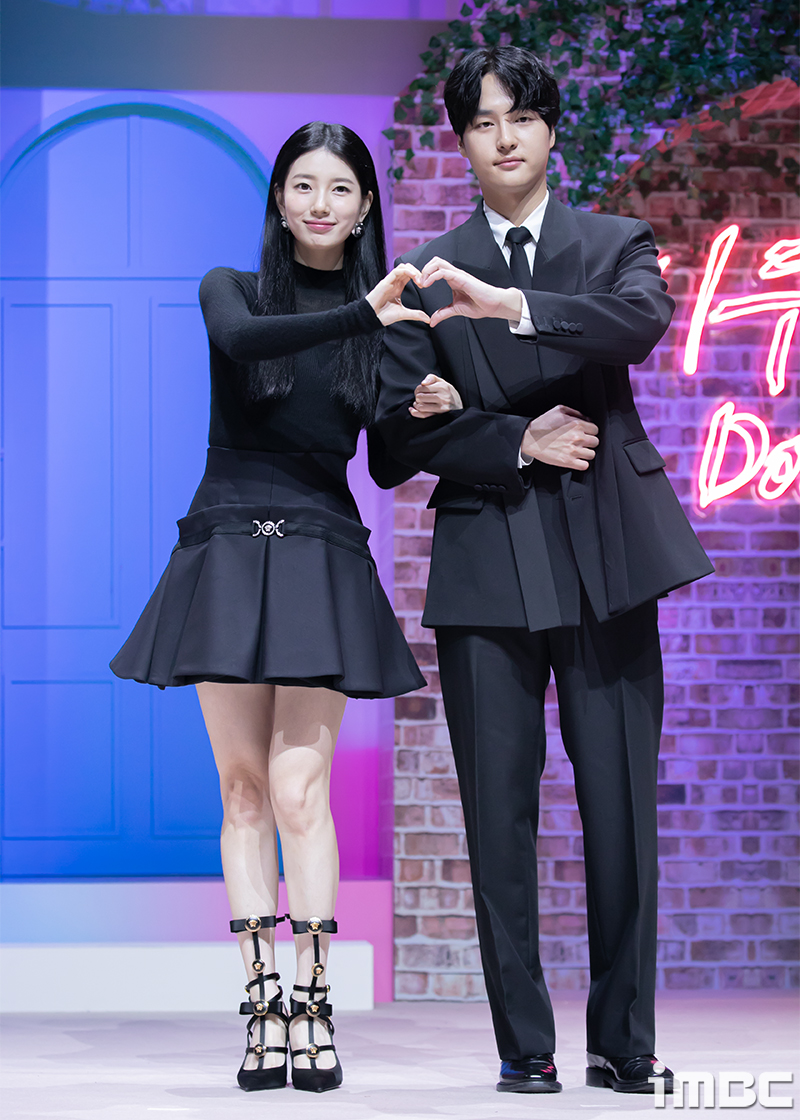 Returning to acting after a four-year hiatus following his military service, Yang Se Jong shared his thoughts on his comeback. "I was burdened about my comeback. I want to keep the pressure intense but brief before starting the project and then dive right in, focusing on the script," he remarked.
For his role as Lee Won Jun, Yang Se Jong talked about his preparation, both internally and externally. "I focused on the script. As for external efforts, I even underwent facial hair laser removal and took frequent half-baths and facial masks," he humorously disclosed. Regarding the sync rate between him and his character, he admitted, "Like Won Jun, I am also quite a deep thinker, but he's definitely more innocent."
Lee Jung Hyo, the director renowned for numerous romance works like Crash Landing on You and Romance is a Bonus Book, emphasized, "The most important element in a romance drama is the chemistry between the male and female leads. I made every effort to listen to both of their opinions," adding, "As they keep talking, they naturally grow closer. Like Se Jong mentioned, further into the filming, chemistry comes alive when they just look at each other even without me having to say anything."
Meanwhile, the nine-part series Doona! will premiere on the 20th.
>> Suzy Reflects on Her 20s and Prepares for Netflix Romance 'Doona!'
Source (1)