There are stars who surprised not only the public but also their fans with a sudden announcement of marriage without any dating rumors.
Celebrities often attract public attention day by day, and even the smallest things like wearing matching items can spark dating rumors. However, some stars quietly cultivate their love and turn it into a lifelong commitment through secret relationships.
On August 20th, the news of Kim Dong Wook's marriage surprised many. He announced through his agency, "We are entering into a lifelong commitment this coming winter." The bride-to-be is a non-celebrity with outstanding beauty, and they built their relationship based on trust and respect. For the safety and privacy of the non-celebrity bride and both families, the wedding will be held privately in Seoul. It was reported that they had quietly been dating and recently shared their wedding plans with close friends."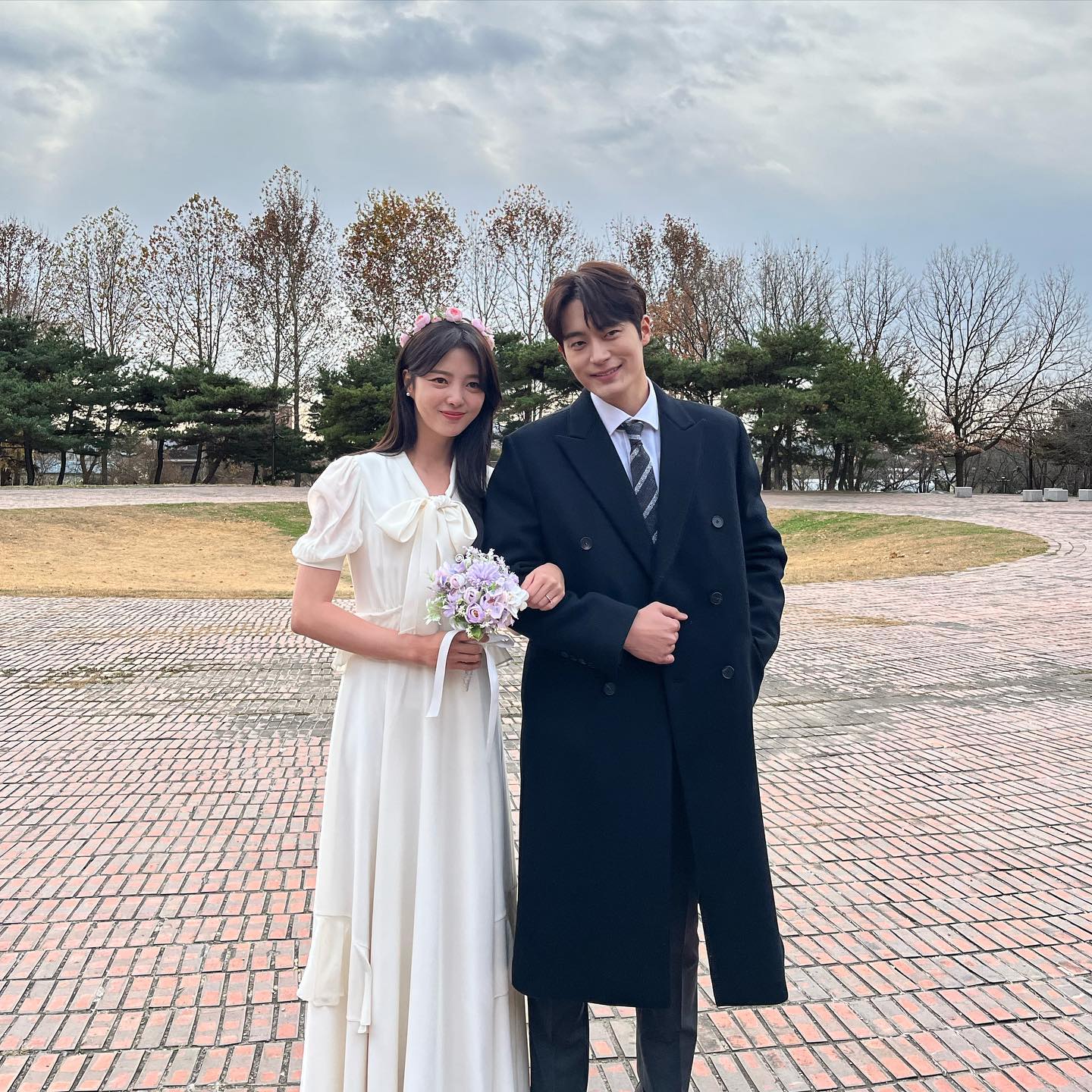 In June, Uhm Hyun Kyung and Cha Seo Won made headlines by announcing their marriage and pregnancy. The two, who had originally met as colleagues in the 2018 drama Miss Lee, reunited for the drama The Second Husband and decided to tie the knot. Uhm Hyun Kyung, born in 1986, is five years older than Cha Seo Won, born in 1991. Their marriage and pregnancy news also shed light on her confession on a variety show where she revealed having a crush on someone. She appeared on MBC's Point of Omniscient Interference and confessed, "I have someone I like." When asked if the other person knew about her feelings, she replied, "I'm not sure. He doesn't show it, and we haven't talked to each other much," raising curiosity. She continued, "I hope the person I like becomes my future husband," causing a huge buzz.
Last year, Jang Na Ra announced her marriage. Through her agency, she said, "My future husband is six years younger and works in the media-related industry. The two of us quietly dated for over two years. We met our parents last year, and we promised to become lifelong partners." Jang Na Ra shared her happiness and plans to live a joyful life together with her future husband through her official website.
Jang Na Ra had previously talked about her thoughts on marriage during an interview with Xportsnews in 2014. She said, "People around me talk about marriage, but I don't have any plans yet. I haven't even started dating. I guess dating is a thing that just doesn't happen to me." She also expressed, "I don't want to date right now, but I don't know. When I see others getting married, I feel like I should too. Age-wise, my time is running out. I didn't care what people say until last year because I had my own plans, but now that I'm 34, I'm concerned." With her surprise marriage announcement, she received congratulations from many.
In addition to these, stars like Lee Ji Hye, Choi Ji Woo, Haha and Byul, Jasson and Hong Hyun Hee also surprised the public with surprise marriage announcements without any dating rumors. The happy news of their marriages continues to be celebrated by the public.
Source (1)