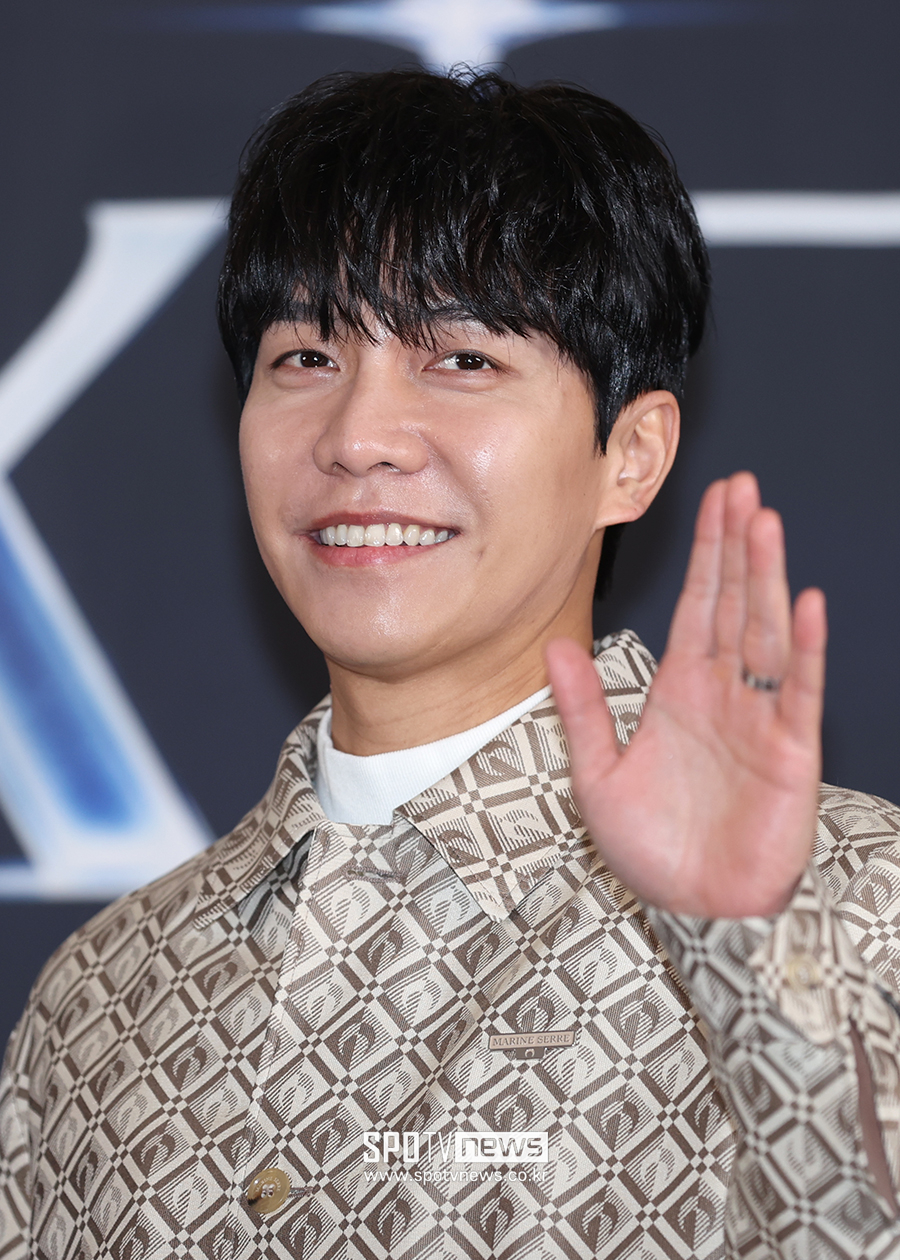 It was reported that Lee Seung Gi failed to fill all the audience seats for his first-ever U.S. concert. 
American media outlets, including America K, reported on Lee Seung Gi's U.S. tour. They quoted Hugh Entertainment, responsible for the tour, stating, "Ticket sales for Lee Seung Gi's concert were very low."
An insider from the company said, "Cobb Energy Performing Arts Center in Atlanta has a total of 2800 seats, but only 949 seats were sold with more than 40 percent of them being complimentary. Due to the small audience, the second and third floors closed down and only the first floor remained open. Out of 949 tickets, only 500 were the paying ticket holders."
They added that some of the seats sold were even purchased from restaurants, which sponsored the artist's concert. They explained, "Lee Seung Gi was originally scheduled to have a meal at the restaurants. But, he suddenly cancelled his promised visit to the places, putting them in an awkward position. Despite the absence of a written agreement, we had adequate discussions about his sponsorship with the restaurant via calls and Kakao messages."
The restaurants scheduled for Lee Seung Gi's visit expressed their anger, stating, "We promoted Lee Seung Gi's U.S. concert in exchange for his commitment to visit our restaurants. We're very disappointed. He canceled all four visits at the last minute. What is this if it's not a blatant disregard for the Korean community in Atlanta?"
According to additional reports, the singer turned down the offer to stay in a suite at the Hilton Embassy in Atlanta's Koreatown area of Duluth, citing that the hotel was "not up to his standards." Instead, he reportedly relocated to another hotel, accompanied by his company's CEO and a board member. The rest of the staff had to make adjustments to accommodate his unexpected decision.
In response to the reports, Lee Seung Gi's agency clarified that cancelations were unavoidable for the artist's upcoming performance. The company stated, "His flight from LA to Atlanta experienced severe turbulence, causing him to arrive at the airport around 10 PM and reach the hotel at approximately 10:30 PM. The artist's health was our top priority as an agency."
They added, "If any events, including fan meets, had been scheduled at the restaurants he promised to visit, the artist should have been there regardless of his physical condition. We believed that the primary reason for his visit was to ensure a successful performance for the fans."
Lee Seung Gi was initially scheduled to conclude his U.S. tour in New Jersey. However, his overseas concert abruptly ended, reportedly due to a set of "unfavorable issues" at the local venue.
Source (1)