In a move that's set social media ablaze, Shin Min Ah and Kim Woo Bin, who've been dating for an impressive nine years, recently attended the actress' manager's wedding together.
Shin Min Ah took to Instagram on the 20th, sharing a video from the wedding with the caption, "I was so nervous I can't even remember what I did." In the footage, the actress, wearing a sleek black dress, is reading her speech and blessing the bride and groom. She lovingly stated, "(The two of them) have become truly essential to each other, so this marriage is such a welcome and joyful occasion."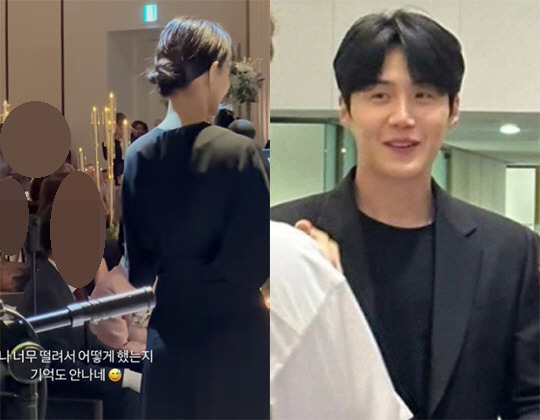 Adding to the delight, Shin Min Ah referred to the newlyweds as the "Gat-Cha Couple," as they walk down the aisle to "Romantic Sunday," OST from her drama Hometown Cha-Cha-Cha.
The wedding was between Shin Min Ah's manager at AM Entertainment and the assistant director of Hometown Cha-Cha-Cha. It became a grand event with the attendance of the agency family and the drama team, including Shin Min Ah's beau, Kim Woo Bin, and her co-stars Kim Seon Ho, Lee Sang Yi, and Kang Hyung Seok. Notably, Lee Sang Yi and Kang Hyung Seok took on roles as singers and MCs for the occasion.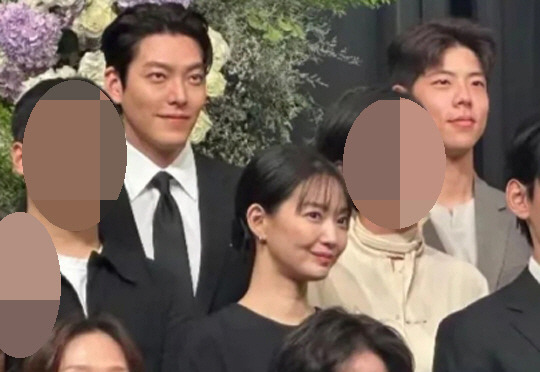 Online photos revealed the visually stunning couple standing side by side. Their matching black dress and suit ensemble turned heads.
Meanwhile, Shin Min Ah and Kim Woo Bin have been romantically linked since 2015, maintaining their relationship in the public eye for the ninth year running. Shin Min Ah is looking forward to the release of her new film Our Season, while Kim Woo Bin has been cast in Kim Eun Sook's new project All Will Come True (literal title) and Netflix's movie Officer Black Belt.
Source (1)