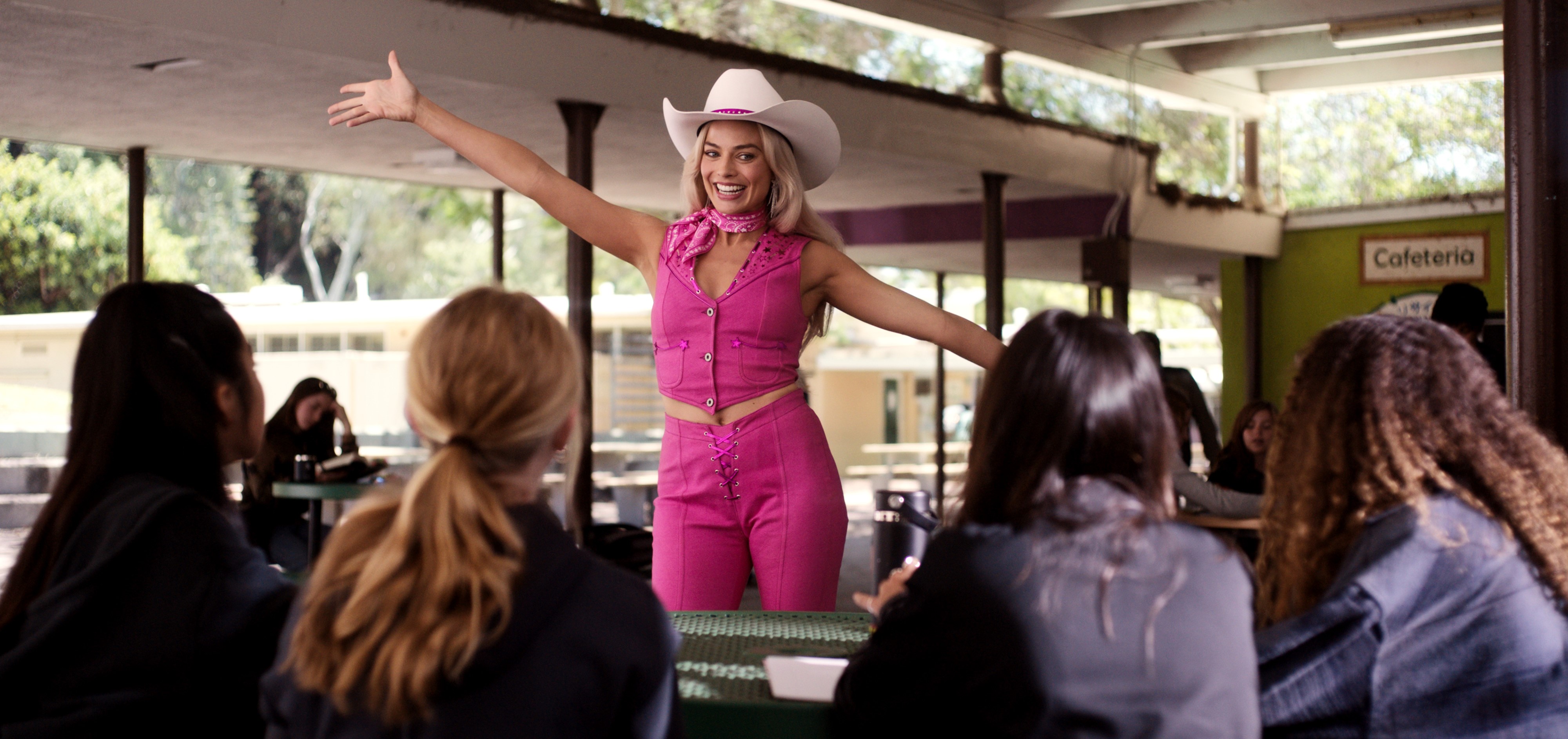 Barbie has crossed a remarkable $500 million at the global box office but faced challenges in South Korea, earning just $1.9 million.
According to Deadline on the 27th, Barbie has earned $520 million worldwide. It effortlessly outperformed its competitor Oppenheimer, which earned $250 million. The movie has already achieved revenue of $40.2 million in the UK, $25.2 million in Brazil, $18.9 million in Australia, and $15.9 million in China, but it was revealed to have only earned $1.92 million in South Korea.
The reason for its box office failure is attributed to its mixed reviews, as male audiences expressed discomfort with the movie's theme.
A viewer argued, "I've watched a ton of movies in my life, and I'm all for the feminist stuff they put in films. But this one is the most blatant of them all. The whole vibe of the movie feels forced, and it would've been a total waste without Margot Robbie. It's like they're pushing some kind of propaganda on us. The director is like shoving her own ideas down our throats." Others have criticized the film for its flat portrayal of women and questioned Ryan Gosling's role in the film beyond his excellent singing performance.
However, female audiences have resonated with the empowering message, appreciating the portrayal of Barbie's ability to be anything and celebrating the film's advocacy for gender equality. Those who enjoyed the movie said, "Barbie can be anything!" "What do you mean feminism doesn't go with Barbie? Barbie was always for women." "In an era of advocating for gender equality, this film tells the story of equal rights for both men and women. I found it enjoyable."
Meanwhile, the United States has also witnessed its share of controversy surrounding the movie.
Tesla CEO and Twitter owner, Elon Musk, took to social media to share his negative review, pointing out the frequent use of the word "patriarchy" in the movie.
It you take a shot every time Barbie says the word "patriarchy", you will pass out before the movie ends

— Elon Musk (@elonmusk) July 24, 2023
Ginger Luckey Gaetz, the wife of Republican politician Matt Gaetz, attended the movie's premiere dressed in pink, but her perspective changed after watching the film. She criticized the movie for neglecting notions of faith and family and attempting to normalize the idea that men and women can't collaborate positively.
Other conservatives have also criticized the movie. U.S. Christian movie site, Movieguide, expressed their disapproval of the film, stating, "The new BARBIE movie forgets its core audience of families and children while catering to nostalgic adults and pushing transgender character stories." They also described the movie as "poorly made with multiple premises, losing even the most die-hard fans."
Despite the diverse reviews and controversy, Barbie continues to achieve box office success in the United States. However, such success does not extend to South Korea, even with its cast – Margot Robbie and Ryan Gosling – having participated in the South Korean premiere of the movie. The film may continue to face challenges in South Korea as it is expected to compete with upcoming Korean films like Smugglers. Experts anticipate that its viewer registration prospects may not exceed 500,000 people.