On July 18th, Netflix's original series D.P. 2 held its press conference. Attendees included Jung Hae In, Koo Kyo Hwan, Kim Sung Kyun, Son Suk Ku, Ji Jin Hee, Kim Ji Hyun, and director Han Jun Hee.
D.P. 2 picks up where the previous season left off, continuing the story of Jun Ho and Ho Yeol, members of the Deserter Pursuit unit, as they relentlessly face the unchanged and unjust realities of their military service. The first season generated a significant resonance with its fresh plot and searing critique of an unjust system.
Director Han previews the upcoming season saying, "It begins not with the first episode of season 2, but with the seventh episode that connects to the first season. It continues from where we left off. I wanted to show how the big event at the end of season 1 impacted the characters and how they will evolve afterward."
The story continues to follow Private First Class An Jun Ho (Jung Hae In) and Han Ho Yeol (Koo Kyo Hwan), nearing his discharge date, as they continue serving in the Deserter Pursuit unit.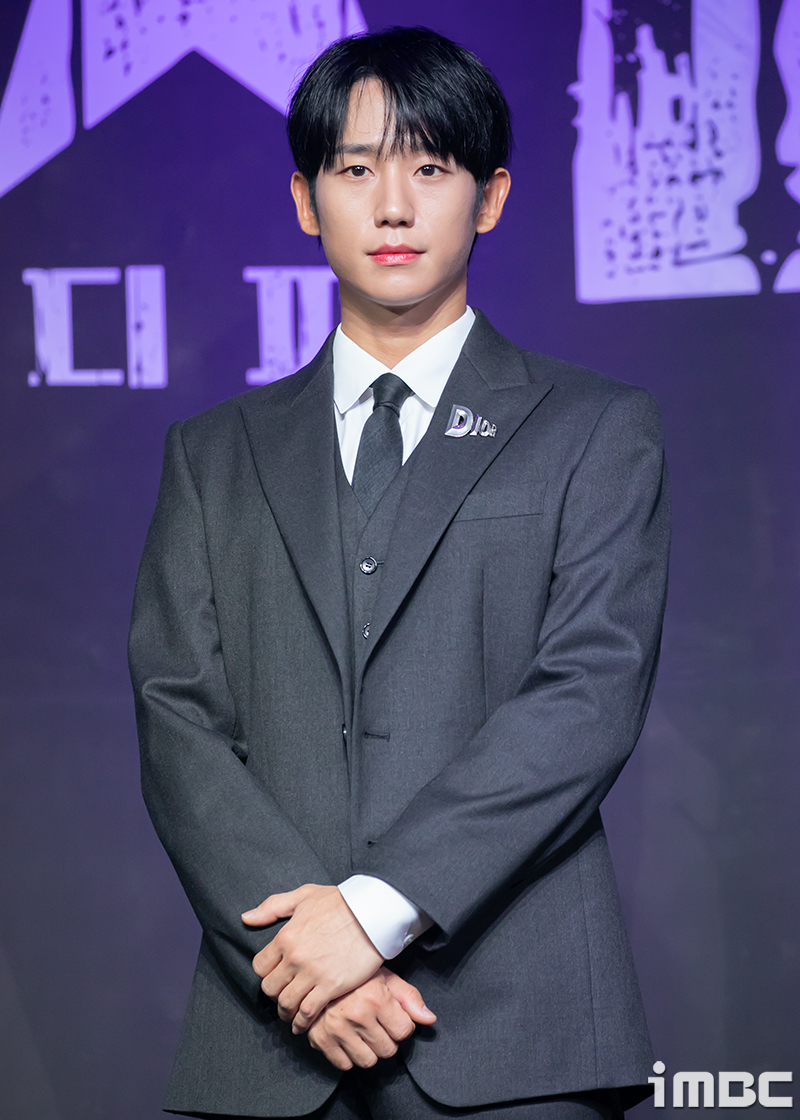 Jung opened up, "Jun Ho has repeatedly collided with various barriers in the military since season 1. The continued collisions cause him great physical and psychological hardship. In season 2, he continues to question the injustices and wonders what he can do. But despite this, he always confronts them head-on."
Furthermore, Jung teases the intense action scenes in the series. "We filmed a lot of action sequences. The train action scene is particularly memorable. It was more mentally draining than physically," he recalled. "There were more actions performed with the heart rather than the body."
The series also explores the characters' narratives, including Lim Ji Sub (Son Suk Ku). Son described his character's evolution, "In season 2, he finds a sense of responsibility as an officer of the South Korean Army."
New characters will also join the series to heighten the tension. Ji Jin Hee and Kim Ji Hyun join as legal office chief Koo Ja Woon and legal officer Seo Eun, respectively, and will face off against the D.P. unit.
"When I met with the director, we talked about showing a side of me that I hadn't shown before. I was very grateful and happy about that. But I was also worried about whether this new side would feel awkward or out of place," Ji commented. "I'm curious to see how people will react to it."
Meanwhile, D.P. 2 is slated for release on the 28th.
Source (1)