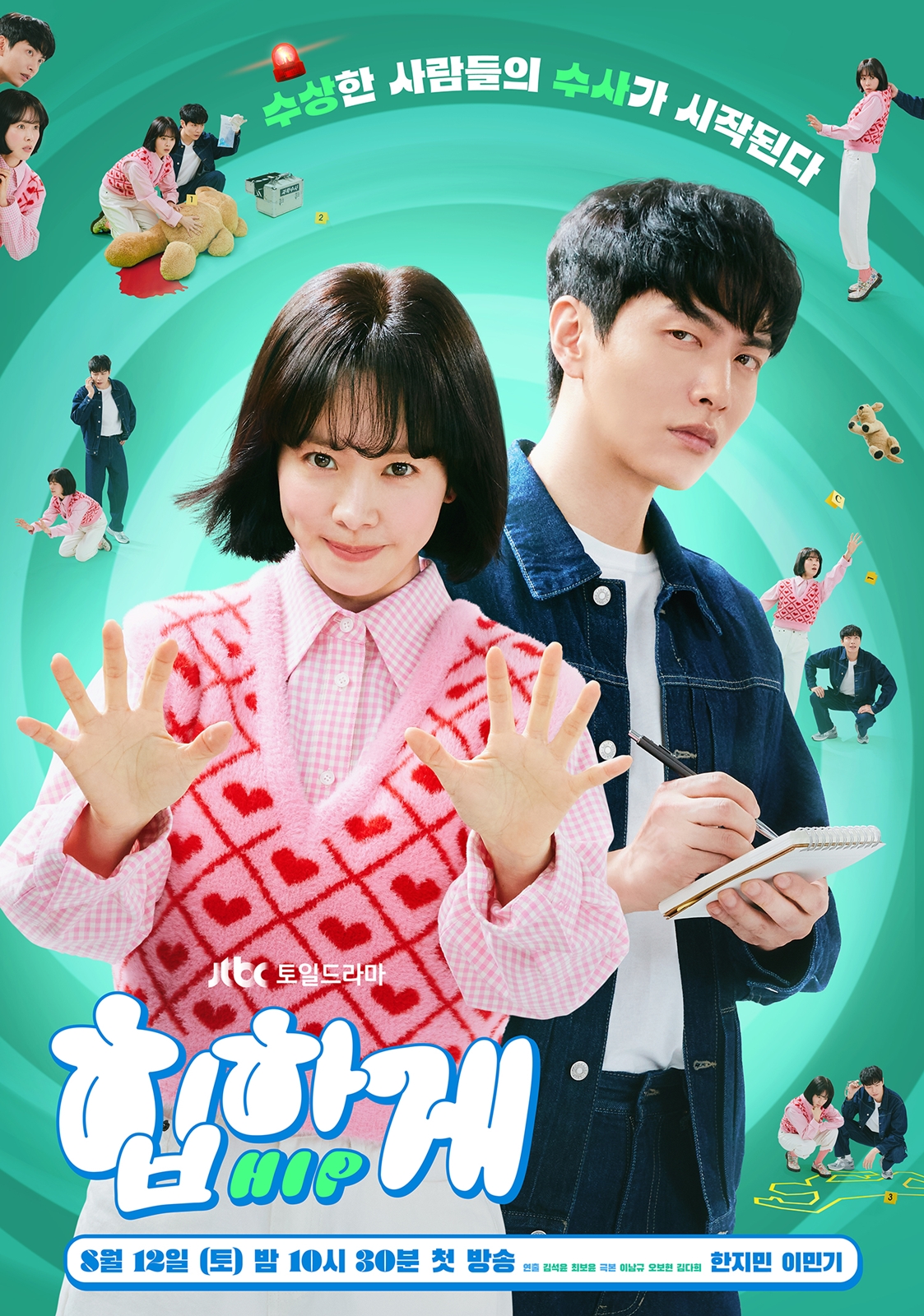 Behind Your Touch revealed a new poster, starring Han Ji Min and Lee Min Ki.
On the 11th, JTBC's new weekend drama Behind Your Touch released a new poster promising a delightful investigation from the fantastic duo, Bong Ye Bun (Han Ji Min) and Moon Jang Yeol (Lee Min Ki).
Behind Your Touch is a comedic investigative drama depicting a nosy rural vet in the crime-free farming village of Mujin, who accidentally gains psychometric abilities to see the past of both animals and humans, and an ambitious elite detective who needs her abilities to return to Seoul Metropolitan Police Agency.
Director Kim Seok Yoon and writer Lee Nam Gyu of The Light in Your Eyes reunite after four years to create an unusual "psychometric X comic thriller" show. The inclusion of trusted actors such as Han Ji Min, Lee Min Ki, and Suho elevates the anticipation.
The poster unveiled today previews the two's clumsy investigation. While Bong Ye Bun, who can see the past of any animal or human when she touches their buttocks, puts on a curious smile, Moon Jang Yeol is all about returning to the Seoul Metropolitan Police Agency.
The comic acting prowess of Han Ji Min and Lee Min Ki's combo heightens the anticipation. Han Ji Min plays Bong Ye Bun, a warm-hearted and meddlesome vet. Passionate detective Moon Jang Yeol ropes her into solving a mystery case as she experiments with her abilities. Lee Min Ki transforms into Moon Jang Yeol, who has been relegated to the peaceful rural village of Mujin. He tries to coax Bong Ye Bun into solving cases to secure his return, but his detective instincts burn again when a serial murder case turns the village upside down.
Meanwhile, Behind Your Touch will premiere as the follow-up to King the Land on August 12th at 10:30 PM KST.
Source (1)