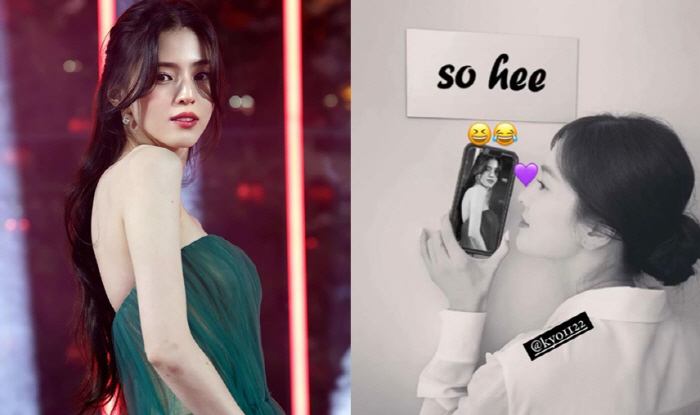 Han So Hee was once again spotted fangirling over Song Hye Kyo.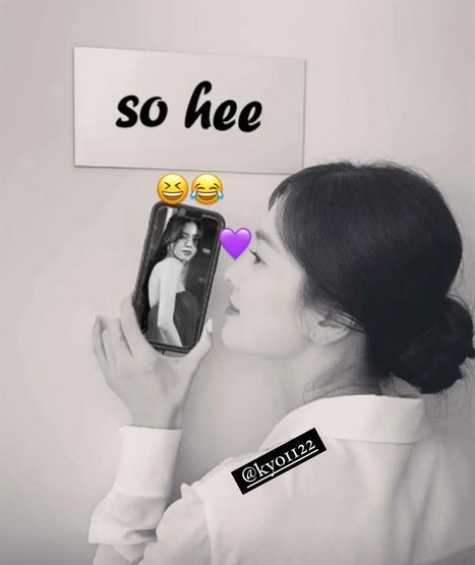 Han So Hee shared a picture that had fans buzzing in a recent Instagram Stories post on June 20th. The photo appeared to be a cleverly photoshopped image of Song Hye Kyo holding her phone, with Han So Hee's picture as the wallpaper. It's another cute instance of Han So Hee expressing her admiration for the actress. While there were no comments, Han So Hee tagged Song Hye Kyo with a heart emoji alongside the image.
This isn't the first time Han So Hee has fangirled over the actress. Previously, she left a comment on one of Song Hye Kyo's Instagram posts, saying, "I wish to be her puppy dog," referring to Hye Kyo's adorable photo with her dog Ruby.
Fans were thrilled at the possibility of seeing both actresses in the upcoming drama The Price of Confession (literal title) but unfortunately, the casting fell through. Production H, the company responsible for the project, explained that they are taking time to reorganize and gather new ideas for this highly anticipated series.
Fans can only hope for future opportunities to see these two talented actresses collaborate on-screen.
>> Han So Hee Shows Cute Jealousy Toward Song Hye Kyo Having Fun With Her Friends
Source (1)