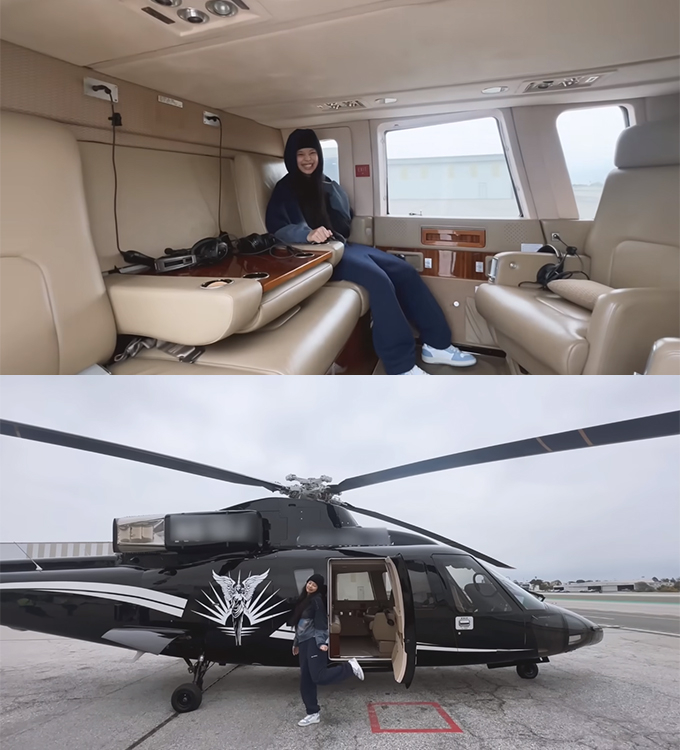 BLACKPINK's Jennie made a grand entrance at Coachella with a private helicopter ride.
Jennie, one of the talented members of the popular group BLACKPINK, made headlines with her recent YouTube vlog titled "Coachella vlog." The video, uploaded on June 19th, captured Jennie's exciting journey to the renowned music festival.
In the vlog, Jennie shares her greetings from the plane as she travels to Las Vegas. Upon arrival, she wastes no time and heads straight to a local restaurant, where she indulges in a delicious feast of oysters. She also enjoys the captivating O show.
The following day, Jennie gets down to business, rehearsing for her highly-anticipated Coachella performance. Accompanied by a group of talented dancers, she puts in the work to ensure a memorable show.
Finally, the moment arrives for Jennie to make her way to the Coachella concert hall. She hops on a private helicopter and showcases its spacious and stylish interior.
It's worth noting that BLACKPINK members have been using a private jet for their world tour, and Korean Air previously shared interior photos of the exclusive aircraft.
Source (1)