tvN's Free Doctor has issued an official statement concerning the controversy surrounding Lee Seung Gi and Lee Da In's sprawling 12916 square feet mansion.
On May 28th, the production team behind Free Doctor expressed, "While it's true that the place featured in the teaser is owned by Lee Seung Gi, we apologize for creating a situation where it could be misunderstood as their newlywed home."
The team further explained, "The misunderstanding arose due to the brief editing of the episode into the teaser. In the main broadcast, detailed information would have been provided to avoid any misconceptions." Taking into account the current misunderstanding caused by the teaser and requests from Lee Seung Gi's agency, they added, "We have decided to omit all related content from the actual broadcast. We kindly ask for viewers' understanding in this regard."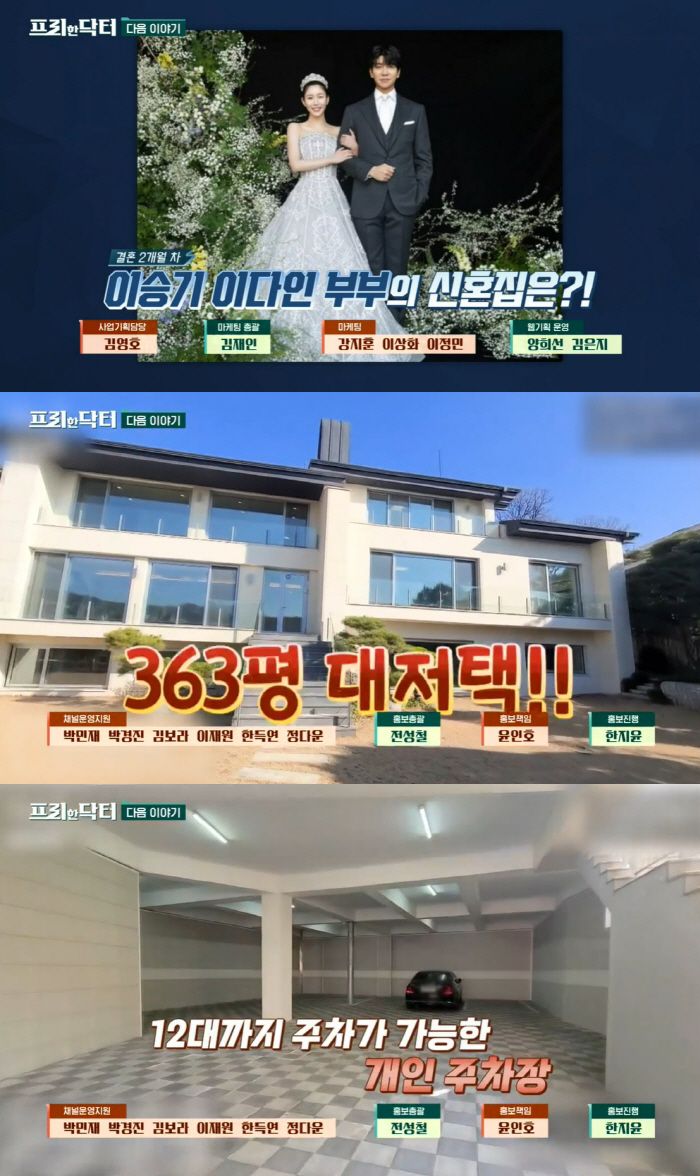 Previously on May 22nd, Free Doctor announced a virtual tour of newlywed stars' homes. The teaser opened with the house of Lee Seung Gi and Lee Da In, who married two months ago. The couples that followed were Hyun Bin and Son Ye Jin, who recently announced the birth of their child, and T-ara's Jiyeon and baseball player Hwang Jaegyun.
Lee Seung Gi and Lee Da In's mansion received special attention for its impressive size, including a private parking lot that can hold up to 12 cars.
However, Lee Seung Gi's side contested the broadcast's claims as "false information." His agency, Humanmade, told Newsen, "This is not true. They do not live in that house. Regrettably, the network released this without verifying the facts. We're currently in communication with the network regarding this matter."
Source (1)