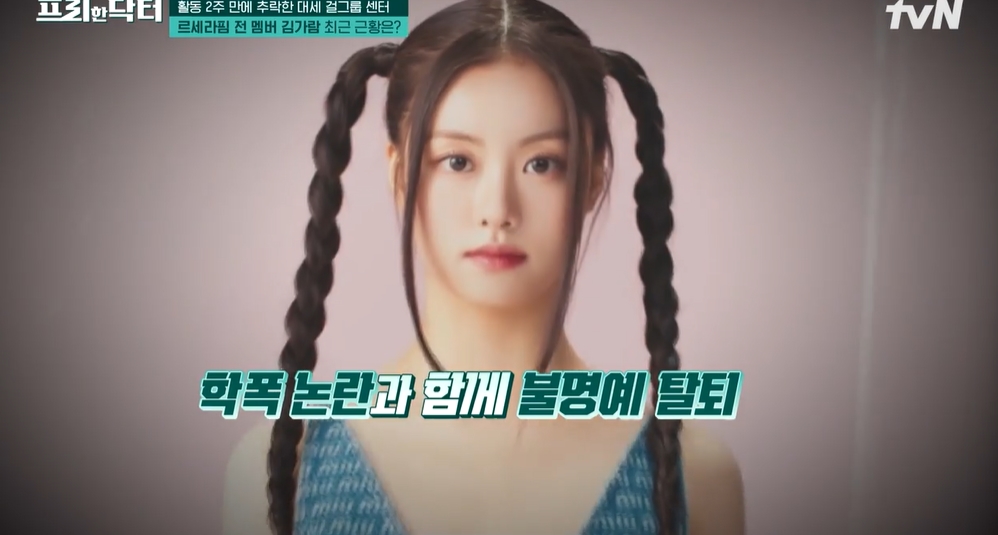 tvN's Free Doctor M shared the latest updates on former LE SSERAFIM member Kim Ga Ram.
Kim Ga Ram garnered the most attention among the group members for her stunning looks and remarkable talents. However, just two months after her debut, she had to leave the group due to allegations of school violence from multiple accusers.
There were claims that Kim Ga Ram had associated with the wrong crowd during her middle school days and engaged in cursing and cyberbullying through her social media. HYBE Entertainment promptly denied these malicious rumors and asserted that she was, in fact, a victim of school violence.
Amidst the heated controversy, some of Kim Ga Ram's classmates shared photos online that showed her posing in front of a classroom blackboard with inappropriate drawings and her making offensive hand gestures.
However, soon after, posts refuting the allegations of school bullying began circulating in online communities. These posts argued that the initial accuser had shared a half-naked photo of Kim Ga Ram's friend on social media and she had merely defended her friend. In other words, it appeared to be a dispute between classmates rather than an instance of bullying.
Despite the refutations, online evidence surfaced showing that Kim Ga Ram had received a severe degree 5 punishment for school violence. Consequently, she made the decision to terminate her exclusive contract with her agency a mere three months after her debut.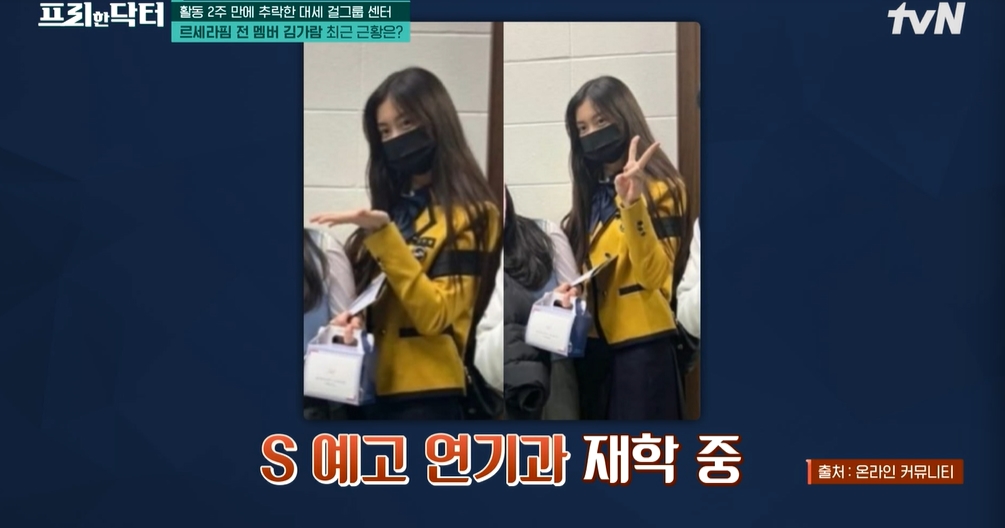 According to reports, Kim Ga Ram is currently attending Seoul Performing Arts High School after departing from the group.
Source (1)