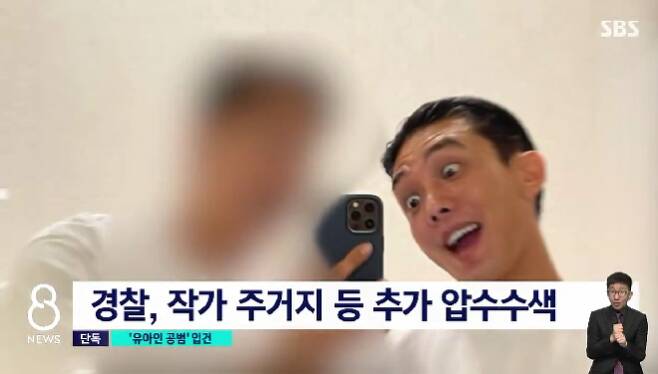 SBS 8 News reported that police investigating Yoo Ah In's drug allegations have charged four of his acquaintances with violating the Narcotics Control Act on May 3rd.
The four suspects, who are close friends of Yoo Ah In, including an artist and a YouTuber, returned to South Korea with him on February 5th. They were called in for questioning regarding the drug charges but have now been revealed to have taken drugs themselves and helped the actor abuse drugs. Police searched their residences at the end of last month and found they tested positive for cannabis.

It was also discovered that Yoo Ah In had been prescribed another drug called Zolpidem, and the police believe that he obtained the drug with the help of his acquaintances.
On April 27th, the police summoned Yoo Ah In and investigated his possible illegal drug use for about twelve hours. After the investigation, the actor spoke to reporters and stated, "I shared all the information I could during the investigation. I feel deep regret for my actions, which have unfortunately put me in this situation and let down many of my supporters. I'm truly sorry for any disappointment or harm I may have caused."
Source (1)