Super Junior member Choi Siwon has come under fire for a controversial joke he made on Bubble, a messaging app used by K-pop idols to communicate with their fans. In a recent post, Choi shared a meme about the character Caledon Hockley from the movie Titanic, implying that he would switch his gender identity to save himself.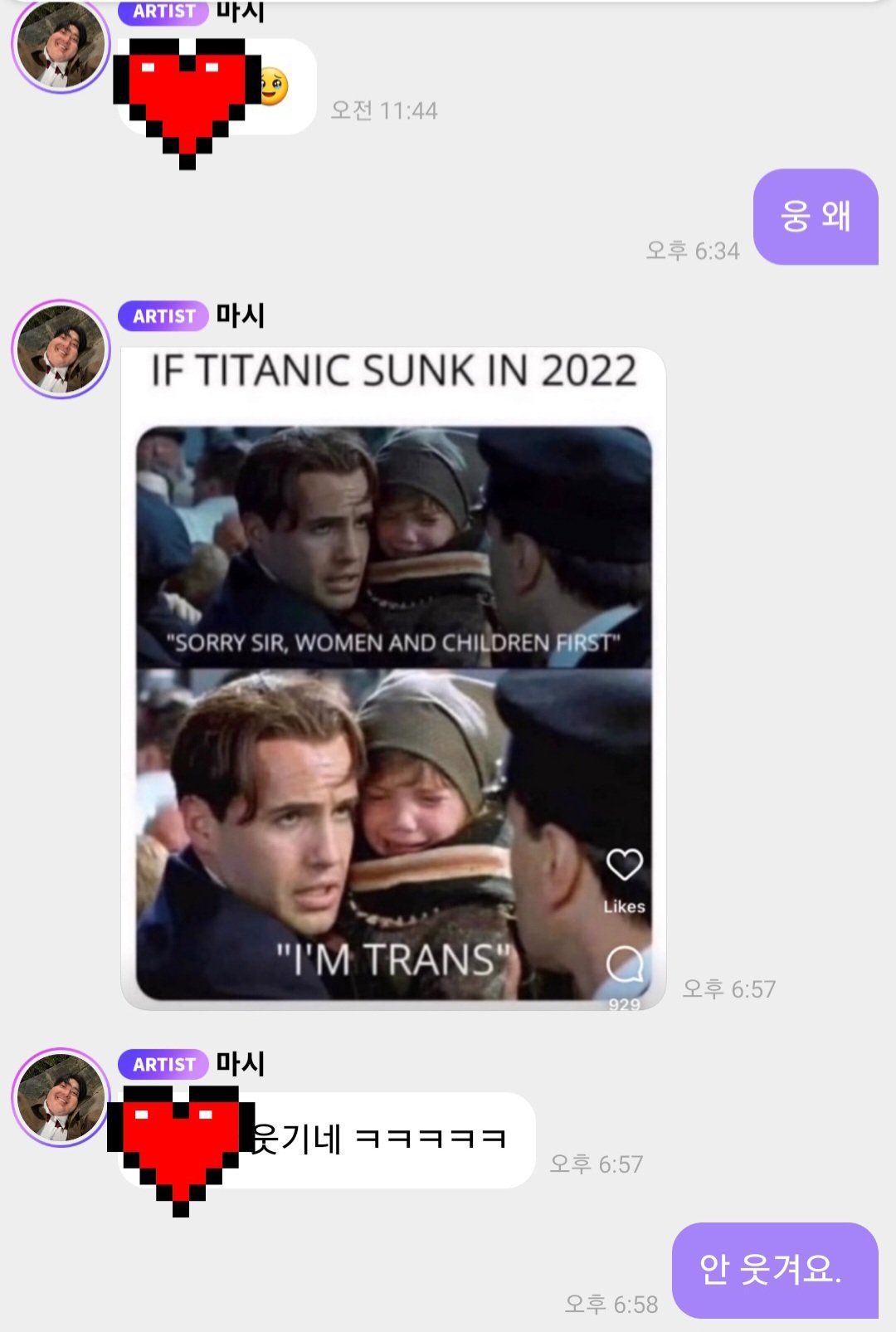 The joke is believed to be an extension of an internet meme used to mock and belittle the experiences of transgender individuals. His post has received widespread criticism for being insensitive and potentially harmful.
Many fans and members of the LGBTQ+ community have called out Choi Siwon for his inappropriate behavior. The joke is seen as particularly egregious given the ongoing struggles that transgender individuals face in society, including discrimination, violence, and marginalization.
since yall say i only sent the pic and not the ss i had to ask my friend to go back and send the entire ss to me ,, are you happy now? are you sastified nkww? https://t.co/N447QRYhkL pic.twitter.com/6uO2JFaIwp

— dave (@heechwang) April 24, 2023
Choi's past behavior has also come under scrutiny in the wake of this controversy. Some have pointed out that the Super Junior member has previously expressed admiration for Ronald Reagan, a former US president who was known for his conservative views and policies. Siwon's political views and potential support for figures like Reagan and Donald Trump have added to the backlash against him.
While he has not yet publicly addressed the controversy, many are calling for him to take responsibility for his actions and apologize for the harm he has caused. The incident serves as a reminder of the importance of being mindful and respectful of others, particularly those who belong to marginalized communities.
Source (1)