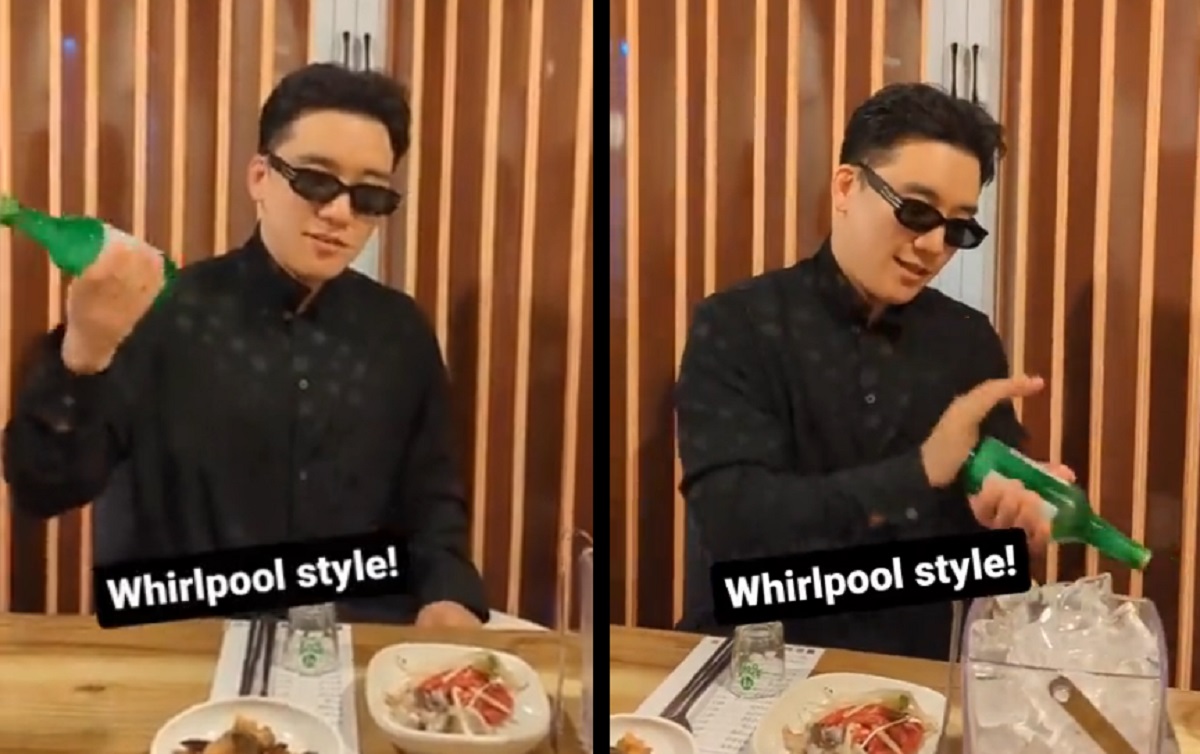 There has been an update on the current whereabouts of Seungri, the former K-pop group BIGBANG member.
Grace Tahir, a medical entrepreneur and daughter of Indonesia's prominent Mayapada Group, shared a video of her trip to South Korea with Seungri.
The video shows the former BIGBANG star wearing sunglasses and demonstrating his flashy gestures while opening a bottle of soju. Referring to it as "the traditional South Korean style of opening a liquor bottle," he proudly swirls the liquor bottle, taps it with his elbow, and then places his fingers on the bottleneck.
This is the first time that Seungri's current status has been revealed through a video since his release from prison.
As messages from Seungri's fans flooded in, Tahir shared an update on his well-being, saying, "I didn't realize he could still be so popular. He is physically and mentally healthy." Tahiti also shared that when she inquired about his parents, he responded by saying, "they are doing okay," and that he enjoyed conversing with her.
After the release of this video, there was a clash of opinions among netizens. Some fans expressed delight in seeing Seungri's bright appearance, saying they missed him, while others criticized him, saying, "It hasn't been that long since he finished his prison sentence, but he doesn't seem to show any sign of remorse."
Seungri, yeni:

[ENG] Seungri, new:#SEUNGRI #LEESEUNGHYUN #VICTORY pic.twitter.com/xLhagVmGYz

— Bigbang Magazin Türkiye (@BigbangMagazin) April 21, 2023
Seungri was charged last year in May for habitual gambling, violating the foreign exchange law, arranging prostitution services, and violating punishment laws (including prostitution and prostitution solicitation and filming with hidden cameras). He was sentenced to 1 year and six months in prison and was released on February 9th of this year.
>> Former BIGBANG Member Seungri Spotted on Luxurious Vacation With Mysterious Woman