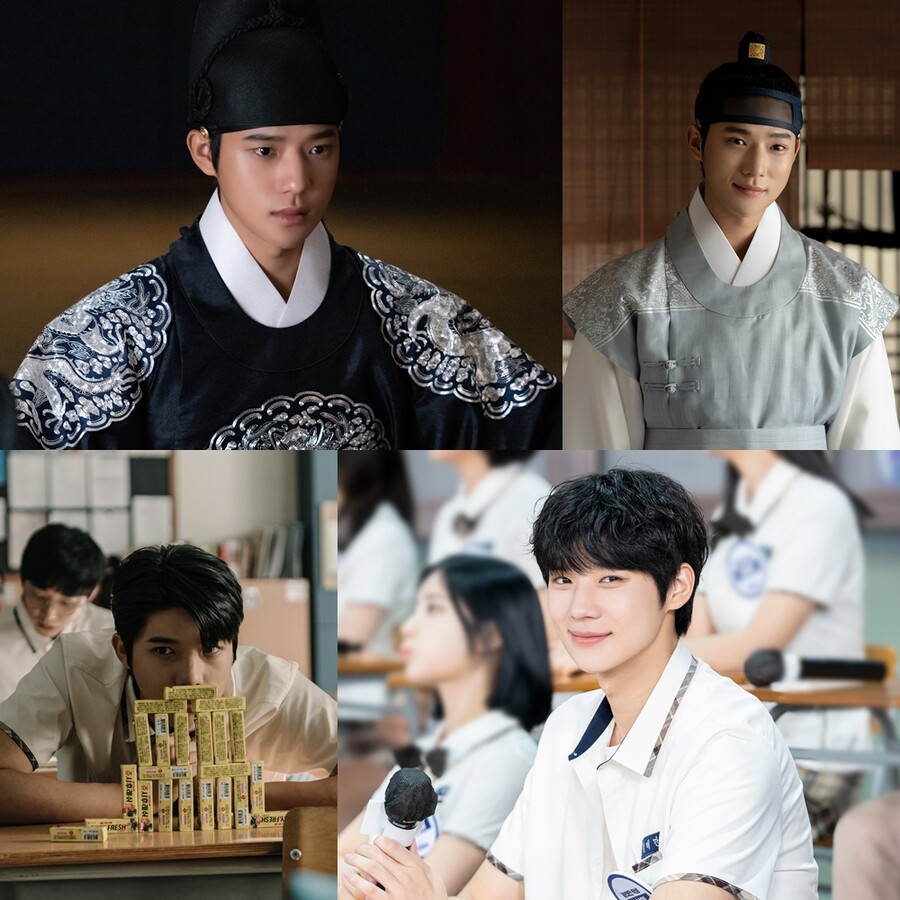 Moon Sang Min has been receiving rave reviews from viewers for his ability to flawlessly portray two entirely different characters.
Moon Sang Min has managed to captivate viewers with his performances, ranging from a serious and reliable charm in his previous work Under the Queen's Umbrella to a comical and clumsy persona in his recent project Duty After School. The stark contrast between these roles has become a hot topic of conversation.
In tvN's Under the Queen's Umbrella which concluded last year, Moon Sang Min played Grand Prince Sungnam, who acts as an umbrella for his mother and younger siblings. Throughout the series, he consistently ranked high in the drama cast rankings and gained immense popularity for his powerful presence.
The actor quickly rose to stardom, winning the best new actor at the "2023 South Korea First Brand Awards" and proving himself as one of the most promising newcomers by sweeping various advertisements, including clothing, cosmetics, and watch brands.
Following that, Moon Sang Min starred in the TVING original series Duty After School, showcasing an entirely different charm from his previous role. In the drama, he plays Wang Tae Man, the mood maker of Sungjin High School's Class 3–2, eliciting unexpected laughter amid serious situations with his optimistic and clumsy charm. At the same time, he added depth to his character by showing his loyalty to the class president Yoo Jung (Yeo Joo Ha) and helping out with her tasks.
Meanwhile, Part 2 of Duty After School is slated for release on the 21st.
Source (1)