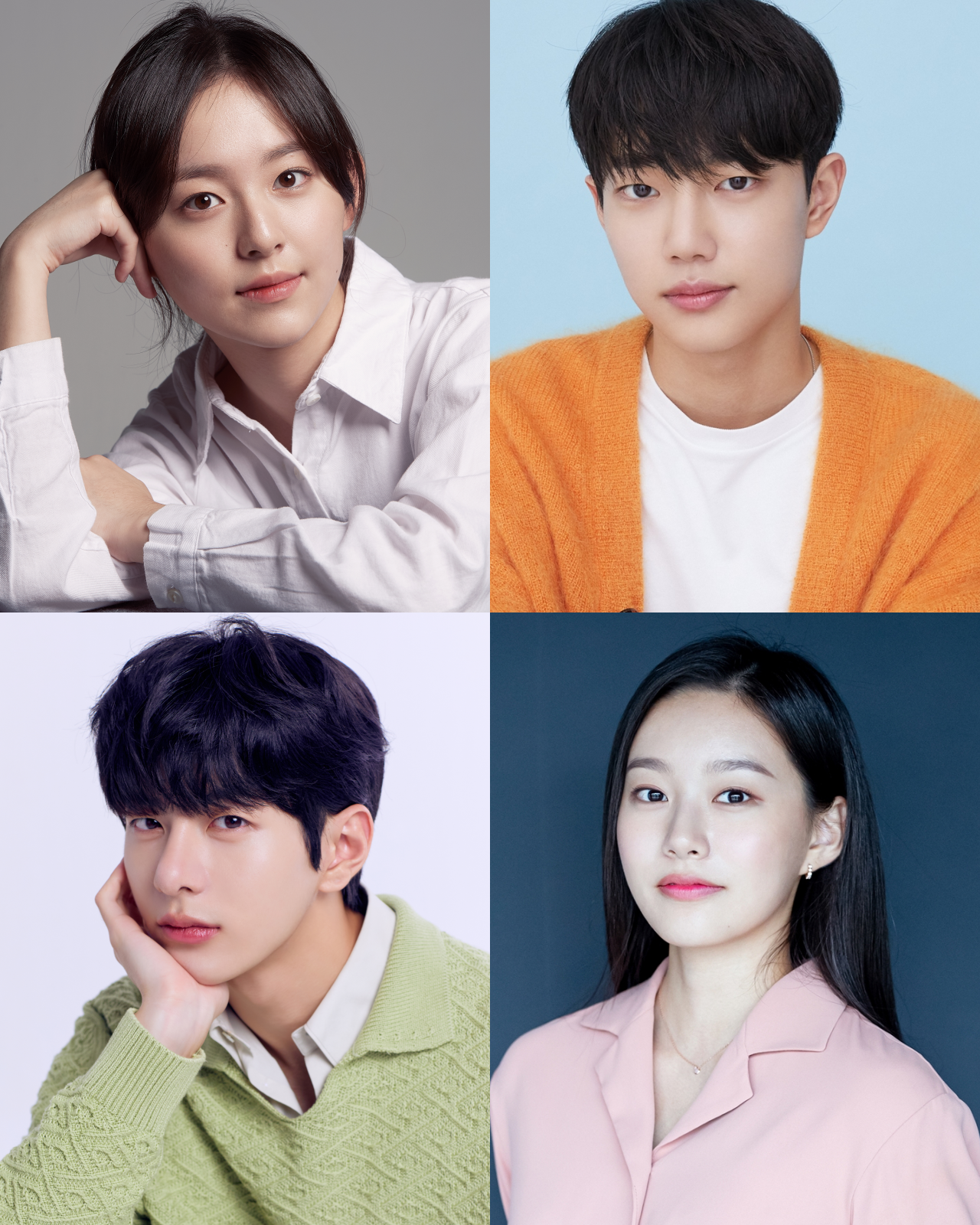 The upcoming drama Spirit Fingers (working title), set to air in the second half of 2023, is a coming-of-age romance that is based on a popular webtoon of the same name that has garnered over 1.1 billion cumulative views.
The series revolves around Song Woo Yeon, an average high school student who stumbles upon a peculiar and colorful drawing club and begins a journey to discover her true self. Writer Jeong Yoon Jung, known for her work on Misaeng, will participate in the creation process.
The young actors who will be leading Spirit Fingers were unveiled on April 13th: Park Ji Hoo, Cho Jun Young, Choi Bo Min and Park Yoo Na.
Park Ji Hu takes on the role of Song Woo Yeon, an ordinary high school student who is neither remarkably pretty nor bursting with personality. By chance, Woo Yeon becomes a model for drawing and joins the Spirit Fingers drawing club, where she begins to discover what her dream might be for the first time.
Cho Jun Young portrays the character of Nam Ki Jung, a high school student who works part-time as a model at an online shopping mall. Due to Woo Yeon's influence, Ki Jung starts to contemplate his dream of becoming a professional fashion model.
Choi Bo Min portrays the character of Goo Sun Ho, the former vice-president of the Spirit Fingers drawing club. It was Sun Ho who recruited Woo Yeon to join the club, and his good looks made her fall for him at first sight.
Park Yoo Na portrays the character of Nam Geu Rin, the president of the drawing clubSpirit Fingers. Geu Rin is a warm-hearted and caring older sister figure to Song Woo Yeon, with her cheerful and lively personality.
Spirit Fingers is set to air in the second half of 2023.
Source (1)