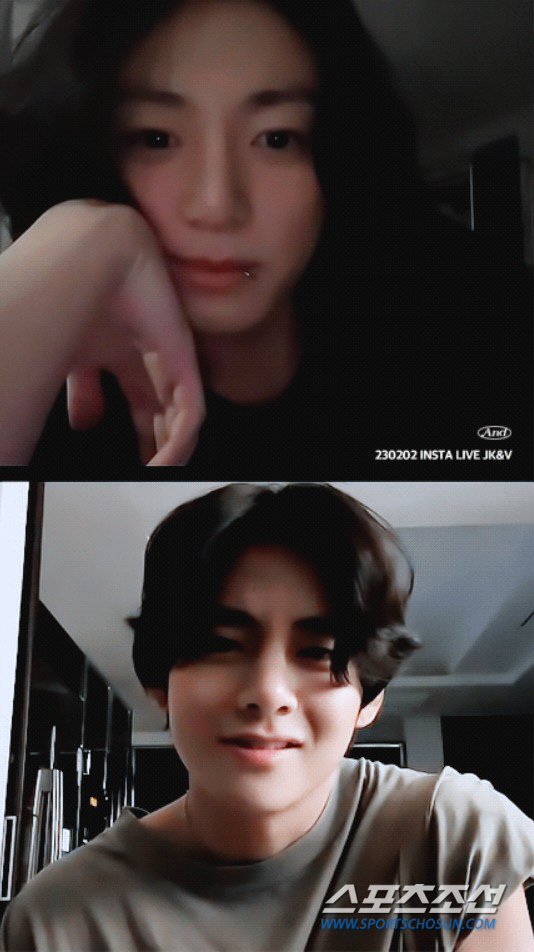 BTS' Jungkook hosted an impromptu Weverse Live session on February 2nd. He was then joined by his bandmate V to host their first Instagram Live together.  
During the Weverse live session, Jungkook said, "I haven't been up to anything special lately. If I had, I would've shared it with you. But I've been spending some time alone just to unwind and relax. I didn't leave home for six days, and I am here to see you all as I missed you so much."
The idol also shared how his pet dog has been doing and sang a number of songs like his World Cup anthem "Dreamers," NewJeans' "Hype Boy," Younha's "Event Horizon," and RM's "Wild Flower."
When he was joined by V, the number of real-time viewers soared to a whopping 1 million.
Meanwhile, Jungkook shared that nothing has been decided regarding his next project. "The members are focusing on their individual activities, but I decided to stop everything and relax. I think I made a habit of not doing anything, which makes me feel at ease and relaxed. I like it," he said.
Source (1)