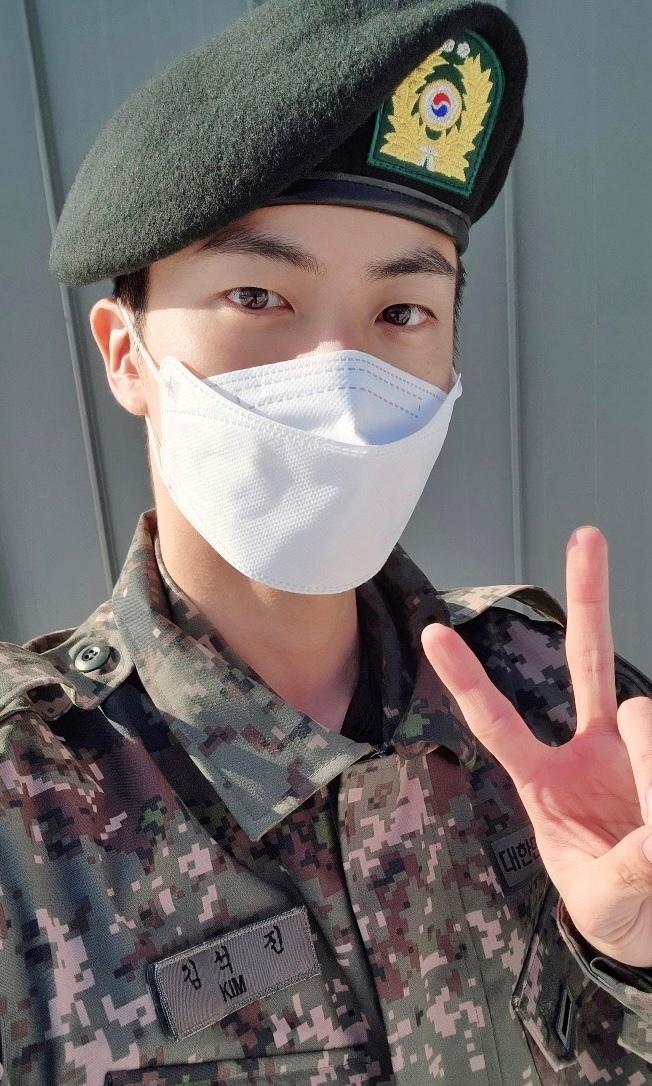 BTS' Jin shared a cute picture of himself after finishing his basic military training!
On January 18th, he took to Weverse to write, "I am enjoying my time here. I'm posting photos after receiving permission from the military."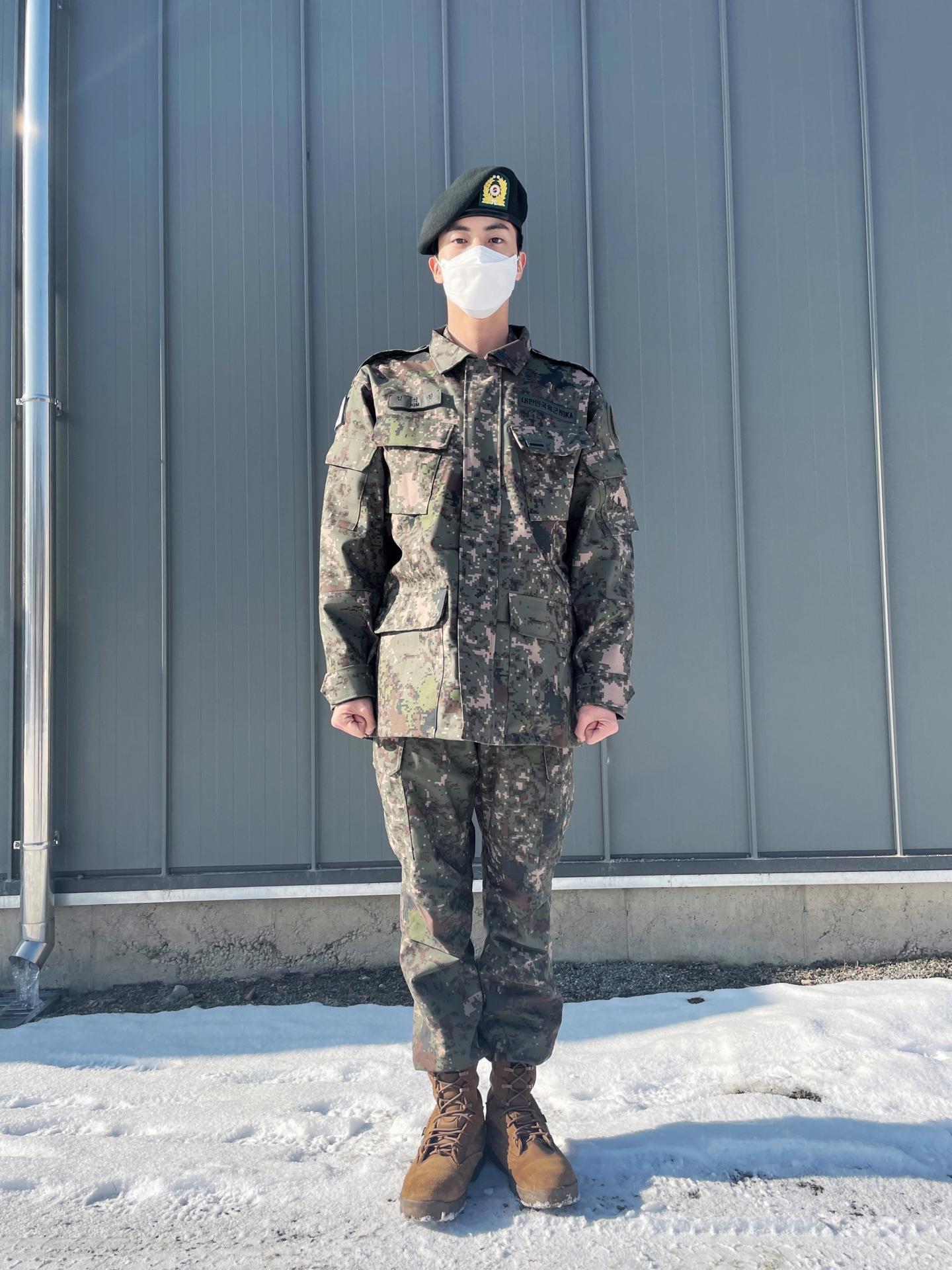 The pictures capture him in an army uniform, and the caption below reads, "Wish you all the best, ARMYs. Take care."
On this day, Jin finished his 5-week basic training at the 5th Division recruit training center in Yeoncheon, Gyeonggi-do. He enlisted on December 13th last year and will continue to serve as an assistant instructor at the training center. 
Jin will be discharged from the military on June 12th, 2024.
Source (1)