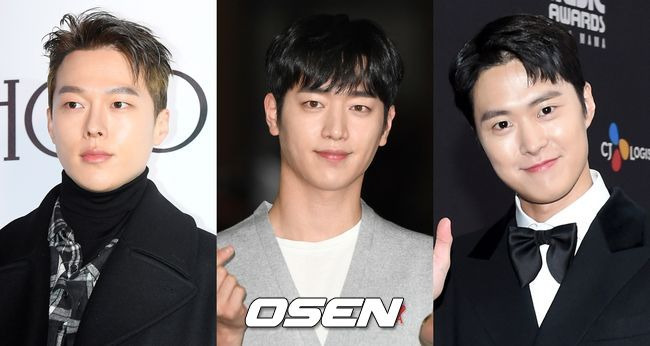 After a long wait of a year and a half, many stars are returning to their fans' side.
Jang Ki Yong will be discharged on February 22nd. The actor enlisted immediately after finishing filming SBS's Now, We Are Breaking Up. During the pre-recorded press conference for the drama, he showed love for his work, saying, "I was fortunate that I met the 'Now, We Are Breaking Up' team before I joined the military."
Racket Boys and All of Us Are Dead actor Son Sang Yeon will be discharged on May 7th. After wrapping up Racket Boys in success, the actor enlisted in the army in November 2021. Unlike most actors who start their military duty in their late 20s, Son Sang Yeon, born in 2002, chose to join the military at the early age of 20.
Seo Kang Joon will finish his mandatory duty on May 22nd. Even after enlisting, he released two more projects – the movie A Year-End Medley and Disney Plus series Grid. Expectations are high for the grand return of Seo Kang Joon, who's still enjoying popularity even during the vacancy in his career.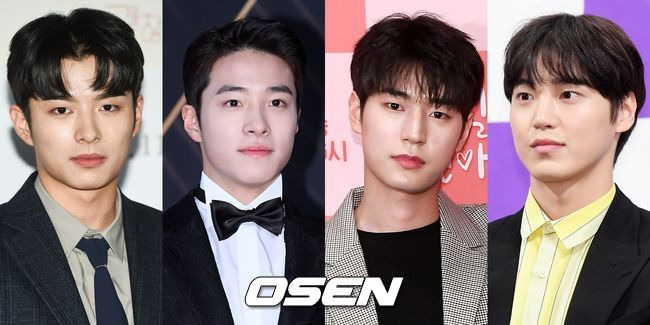 Gong Myung is also getting discharged on June 13th. He announced his enlistment in December 2021 after finishing SBS's Lovers of the Red Sky. Even after joining the army, he appeared in tvN's House on Wheels 3 and the movies Hansan: Rising Dragon and 20th Century Girl. The two new movies starring Gong Myung – Killing Romance and Citizen of a Kind – will hit the screen soon.
Nam Da Reum, who also started his military duty at the age of 21 last year, is also returning to society on August 7th. Before enlisting, he took the lead in the Kakao TV show The Great Shaman Ga Doo Shim, and then he showed his face in multiple projects like TVING series Monstrous, Netflix series The Sound of Magic, and the upcoming movie Citizen of a Kind.
Park Seo Ham, who rose to stardom with Watch original series Semantic Error, will be discharged on December 9th. Since Semantic Error, which was released shortly before his enlistment, unexpectedly received great love, anticipations for his return are through the roof.
Lastly, Lee Tae Hwan will return to his fans' side on December 26th. He started his military duty in June last year after finishing JTBC's Thirty-Nine.
Source (1)