Yoon Shi Yoon and Seol In Ah's new romance movie titled When Our Love Remains a Scent (literal title) confirmed its release date.  
When Our Love Remains a Scent tells the love story between a man named Chang Soo and a woman named Ara as they stumble on a magical perfume that makes people fall in love.
Yoon Shi Yoon plays Chang Soo, who fails in both love and work but never gives up on finding love. Seol In Ah stars as Ara who struggles to stay in a relationship despite having it all. 
Pachinko Star Noh Sang Hyun will create an exciting love triangle between Chang Soo and Ara as her ex-boyfriend James who gets furiously jealous at everything they do together.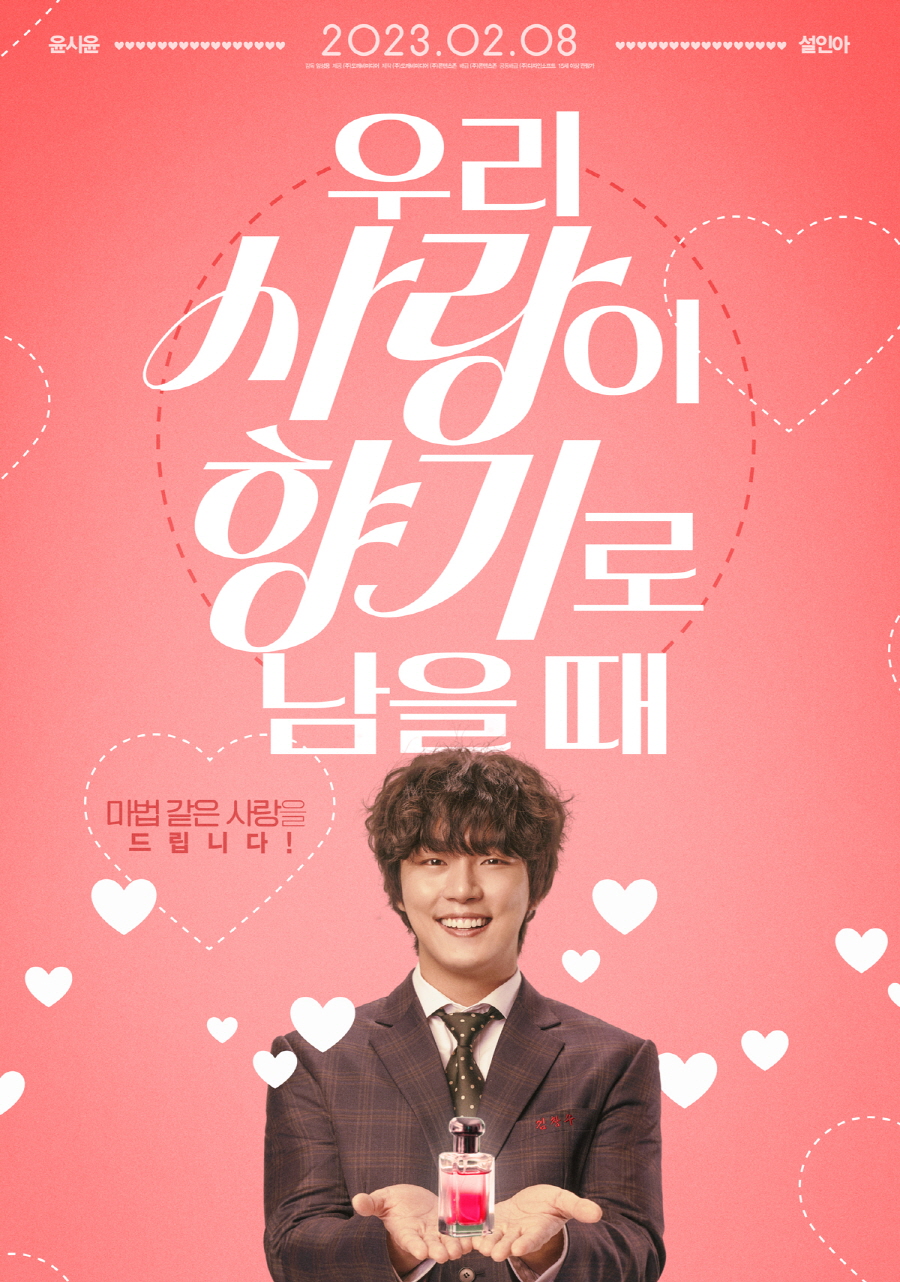 When Our Love Remains a Scent will hit theaters in February.
Source: Contents Zone