Some Chinese people terrorized NewJeans' Instagram after the act appeared on a video promoting traditional Korean paper.
On the 6th, the Ministry of Culture, Sports and Tourism and Korea Craft & Design Foundation released a video promoting the traditional Korean paper, Hanji. The video shows NewJeans members introducing Hanji, even making one themselves.
However, many Chinese people flocked to NewJeans' social media shortly after the release and bombarded the account with hate comments – more than 3000 in just one day, dissing the Koreans for trying to steal the proud Chinese culture.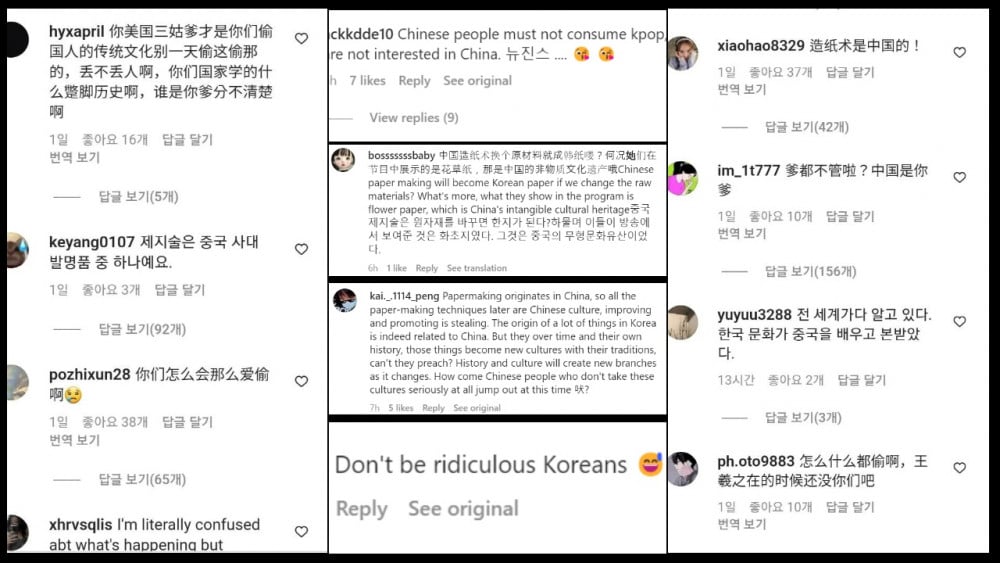 Some of these comments read: "Paper-making is Chinese, and Koreans only inherited our techniques. So Why are they trying to steal it now?" "Don't steal our culture." "Traditional paper-making belongs to China."
Korean fans stepped up to defend the artists, stating that NewJeans only promoted the excellence of Hanji. They left comments like "We never claimed that Hanji is the world's first paper" and "Korea developed the techniques we learned from China, and that's why Hanji is different from Chinese paper."
Source (1)