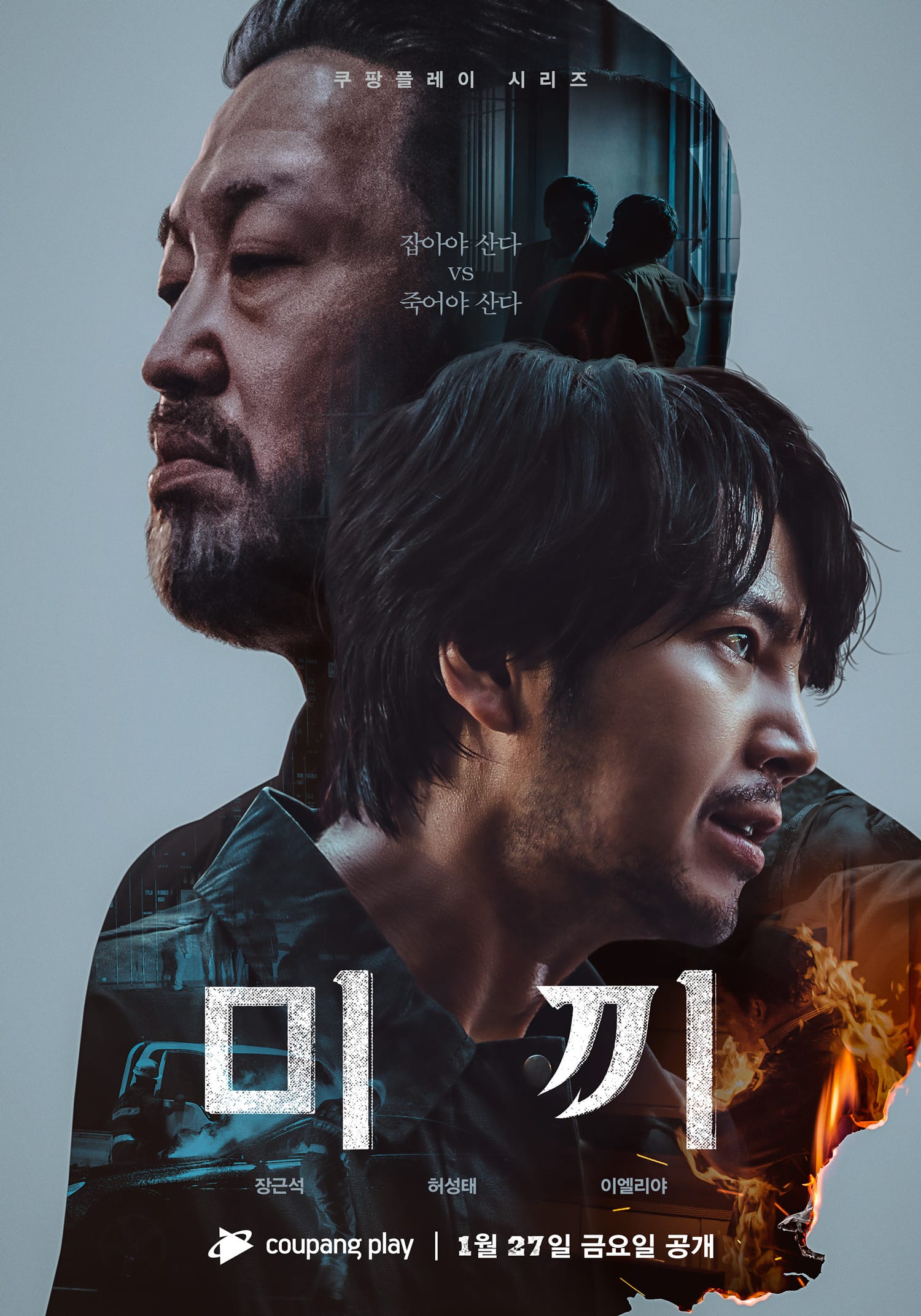 Coupang Play confirmed the release date of its new crime thriller named Bait (literal title), starring Jang Keun Suk and Heo Sung Tae.
The new crime thriller series is about revealing the truth behind old unsolved cases through vicious current cases. The series will mark Jang Keun Suk's long-awaited drama return after his five-year break.
The poster highlights the tension between Jang Keun Suk and Heo Sung Tae. In the series, they play detective Gu Do Han and criminal Noh Sang Cheon, respectively. Do Han is a cop seeking to uncover the truth behind unsolved cases, and Sang Cheon is a notorious convict who holds the key to the past fraud case and the current murder case.
The trailer captures how Sang Cheon, known to have died on the run after committing a $4 billion fraud, becomes identified as a murder suspect. It makes us question what really happened to Sang Cheon, who the real murderer is and what explains the link between the present and past criminal cases.
Bait will release two episodes from January 27th. The show's first part, episodes 1 to 6, will be released first, and the second part will be released in the first half of 2023.
Source: Coupang Play