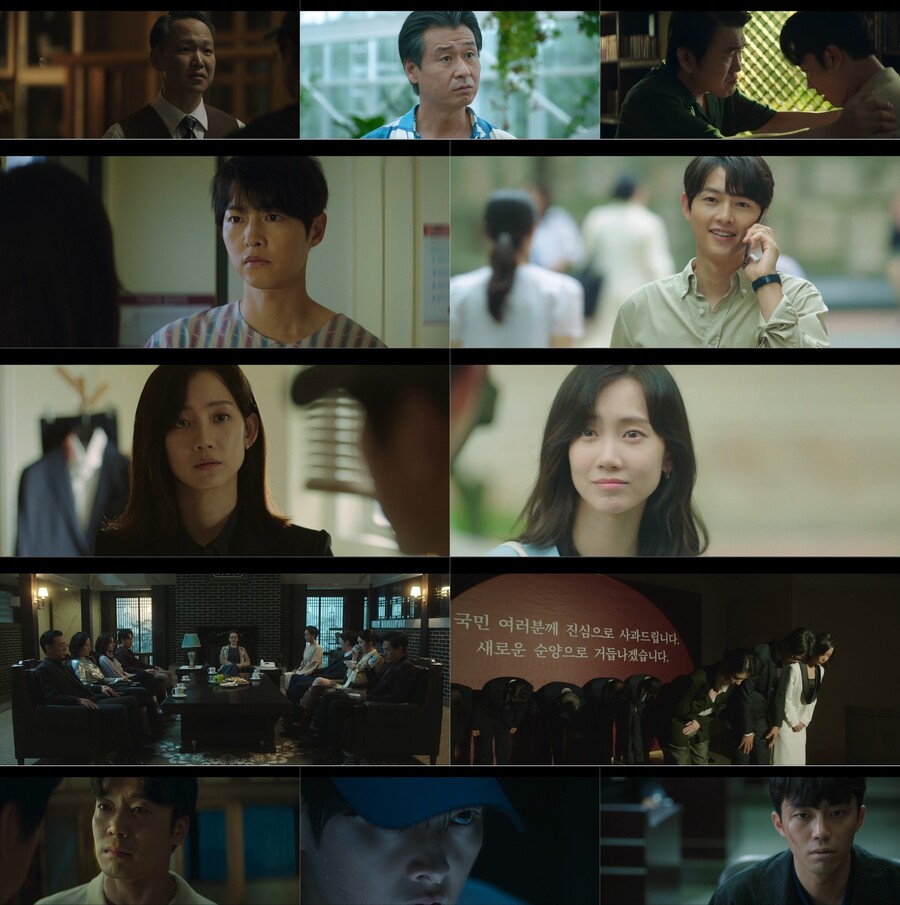 >> VOTE NOW! For The 1st Annual ZAPZEE Awards
JTBC's Reborn Rich gave viewers a shocking ending.
The final episode began as Jin Do Jun (Song Joong Ki) died in a car accident right before he took over the Sunyang Group and Yoon Hyun Woo (Song Joong Ki) returned to his present life. It was Yoon Hyun Woo who killed Jin Do Jun in a car accident as a pawn of someone's master plan, but he was ultimately betrayed and thrown off a cliff. And it was Seo Min Young (Shin Hyun Bin) that saved him.
While confused about whether his life as Jin Do Jun was a dream or a time travel, he learned the truth about the day of the accident 20 years ago. As Jin Young Ki (Yoon Je Moon) was revealed as the mastermind of Jin Do Jun's murder, the Jin Family was no longer the owner of the Sungyang Group.
The eventful 17-year as Jin Do Jun was merely a dream Yoon Hyun Woo had during the one week he was lying in the hospital. Recalling the time in his dream, Yoon Hyun Woo said, "Now I know. It's neither a possession (of a body) or a time travel. It was repentance. Repentance toward Jin Do Jun and myself."
Immediately after the broadcast, viewers poured their disappointment out online. They left comments, complaining about the ending that was so different from the original novel. The novel ended as Jin Do Jun became the new chairman of Sunyang Group.
However, the drama had the main character return to the present time, meaning that Jin Do Jun actually died and his goal to acquire the Sunyang group failed. Instead, all he did was join hands with Oh Se Hyun (Park Hyuk Kwon) and Seo Min Young to tear apart the line of succession of the Sunyang Group. Yoon Hyun Woo, an accomplice in Jin Do Jun's murder, was seen leading a successful life, driving an expensive car and working in Jin Do Jun's Miracle (what an irony).
How is it that Yoon Hyun Woo, who played a big role in killing Jin Do Jun, failed to remember who Jin Do Jun was, and how did he survive a gunshot to his head still remains a question. Also, who ordered a hit on Yoon Hyun Woo wasn't answered, leaving a bitter aftertaste. Above all, the writer's lack of creativity and imagination stood out in the fact that she used a truck "twice" in a murder/attempted murder.
On top of everything, how the entire drama was wrapped up as a "dream" struck the viewers hard. This bitter ending reminded viewers of Lovers in Paris, which turned romance with a rich guy into a cinderella love story the heroine was writing about in her book. It's why some viewers are coming up with their own version of the ending – the popular one being Jin Do Jun carrying out his revenge successfully and going to the cliff where Yoon Hyun Woo died to pray for his peace.