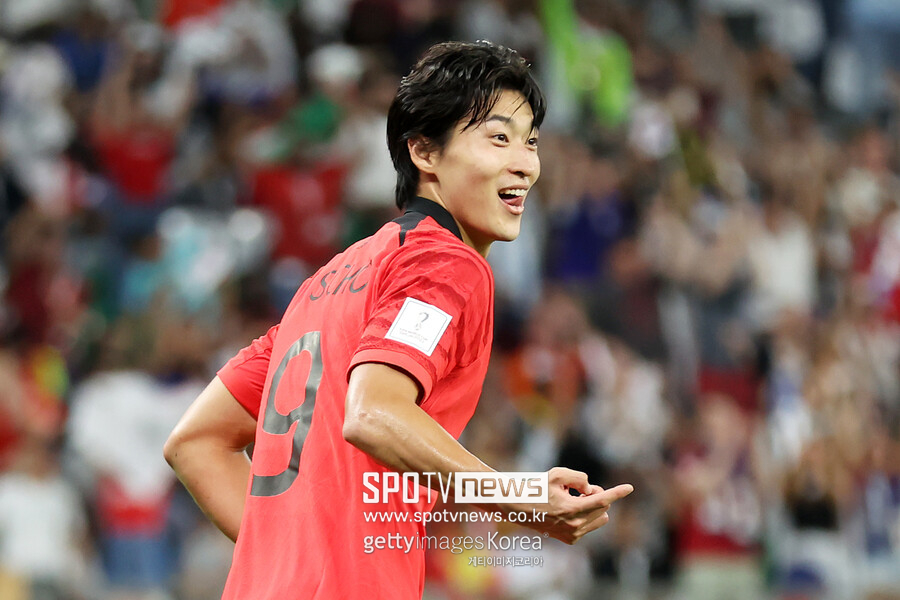 South Korean soccer player Cho Gue Sung may currently be dating the older sister of Billie member Haram. 
According to News 1, the two have been together for years now, and his girlfriend looks a lot like her younger sister Haram. Reports say that they are open about their relationship and often have meals with their acquaintances. Their relationship reportedly continued when he went off to the army.
Cho Gue Sung got swept in dating rumors with fashion model Ji Min Joo on December 1st. Some speculated the rumors to be true as the pair are following each other on Instagram and as she was seen in a uniform with his back number on. However, her agency LSAC denied the reports, claiming, "The rumors are not true."
The footballer won the Golden Boot by scoring 17 goals in the last K-League season and scored two quick-fire headers in two consecutive games at Qatar 2022.
His outstanding play and dashing appearance drew fans from all over the world during this year's World Cup, with his social media following skyrocketing from just 20,000 to 1.3 million after the Ghana game.
Source (1)