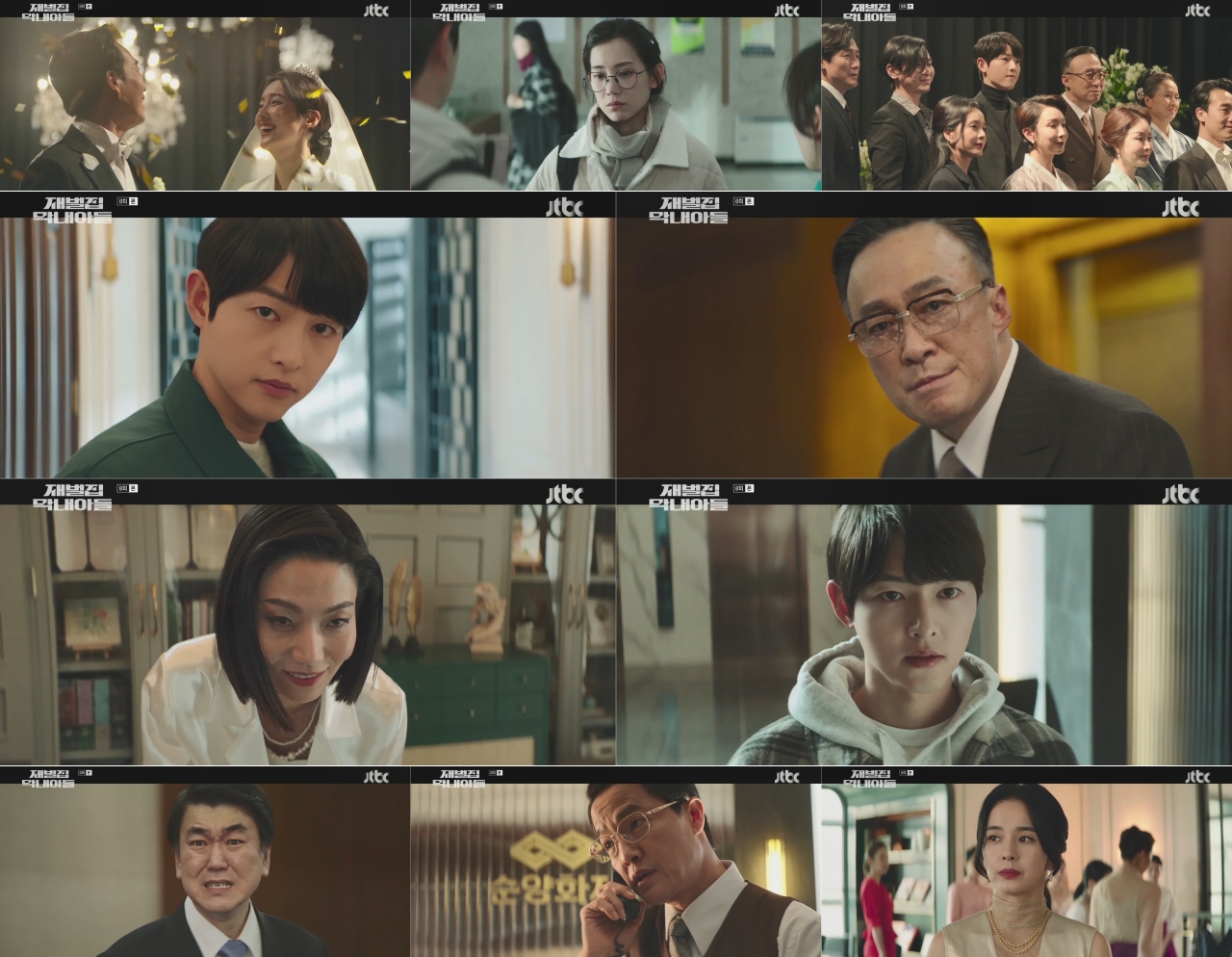 Reborn Rich is soaring to new heights. According to the December 5th report of Nielsen Korea, episode 8 of the drama series scored an average nationwide rating of 19.44 percent, marking a new best record for the show.
The show achieved higher viewership ratings than SBS' One Dollar Lawyer, ENA's Extraordinary Attorney Woo and tvN's Under the Queen's Umbrella. Now all eyes are on whether the show will surpass the viewership record set by The World of the Married, the legendary drama that hit the highest viewership records in JTBC history.
This is because the upward trend of Reborn Rich is similar to that of The World of the Married. The first episode of the 2020 drama gained 6.3 percent in viewership, and its score quickly rose up to 20 percent on its eighth episode. Although it has not yet broken the 20 percent barrier, the series is expected to break the mark very soon as its latest episode scored over 19 percent.
The show's main storyline is entering a new chapter with the family battle for succession. Curiosity is growing about how the show will pan out in the upcoming episodes.
Source (1)