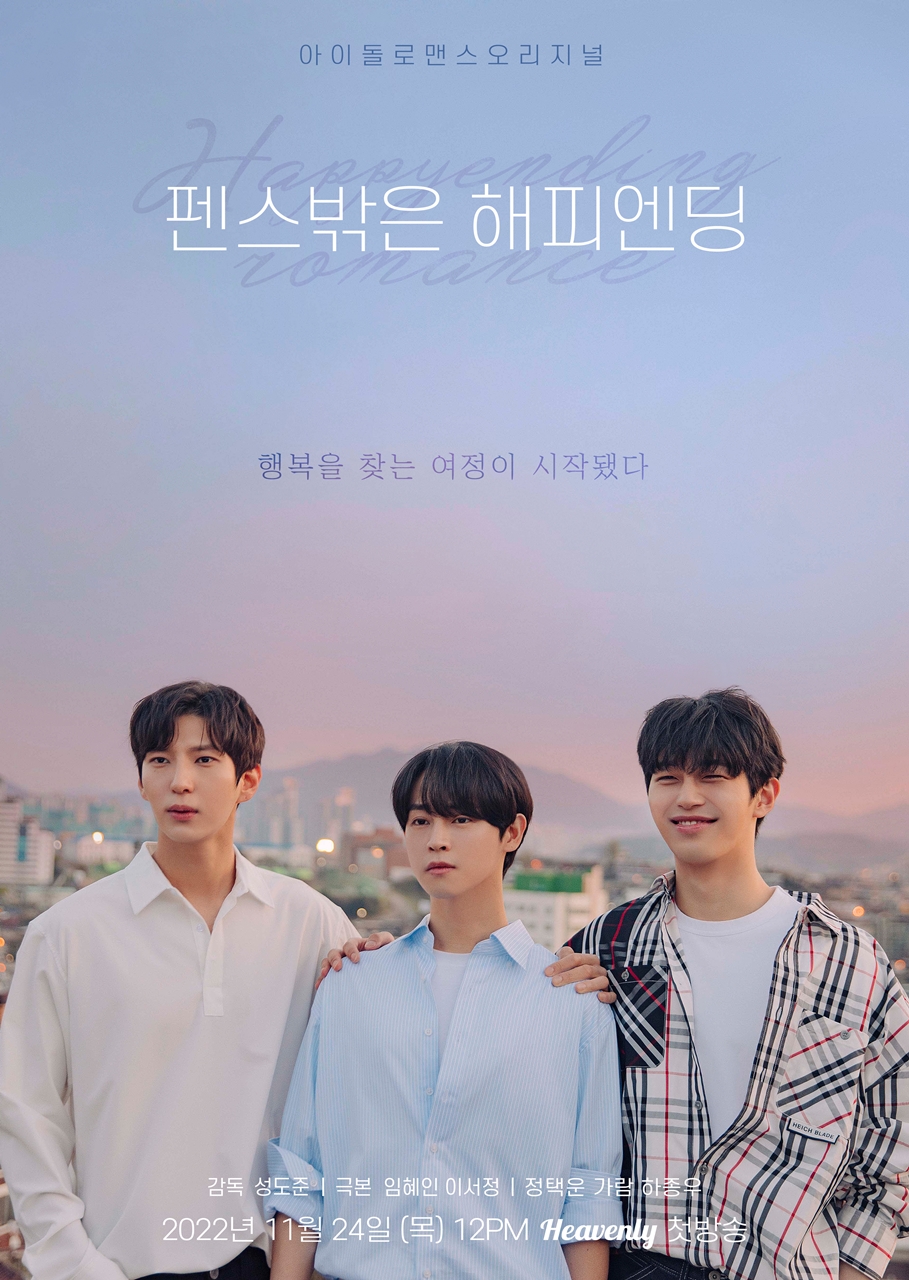 Happy Ending Romance, starring VIXX's Leo, Karam and Ha Jong Woo, has unveiled its release date.
The upcoming BL drama is about a love triangle between three men in the publishing industry: Kim Jung Hyun (played by Leo), who tries to protect Cha Jung Hyun (Karam) in his own way as Jung Hoon becomes an outcast of the literary world, and Han Tae Young (Ha Jong Woo), who wants to convince him to step back out into the world.
VIXX's Leo will star as Kim Jung Hyun, a best-selling author with an aloof attitude and prickly personality. He only exhibits his soft and caring side to Cha Jung Woo (played by Karam) as he tries to protect him from the outside world in his own unique way. Leo reportedly sang the OST "I Still" for the drama.
Karam's role Cha Jung Woo is a talented writer who wants to write his own book. However, he hides from the world by Kim Jung Hyun's side, knowing that will only hurt the people around him.
Ha Jong Woo takes on the role of Han Tae Young, co-founder of a successful publishing company. He is not scared to pursue his desires and becomes determined to convince Cha Jung Woo to step back into the world.
Happy Ending Romance will premiere on November 24th.
Source (1)