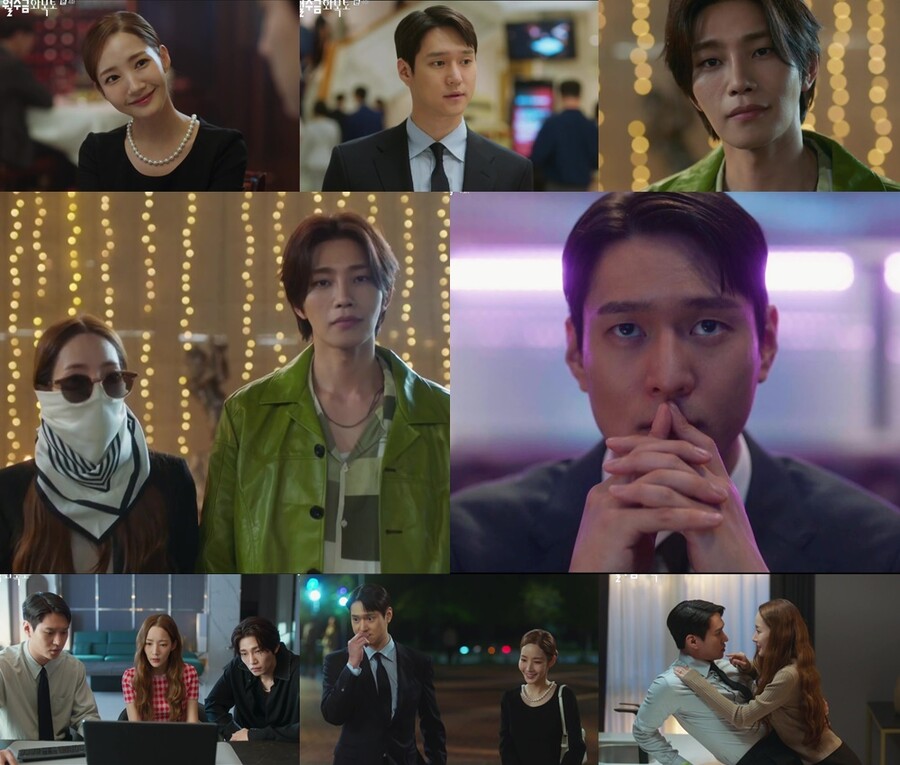 Episode four of tvN's Love in Contract has put the fans on the edge of their seats with Park Min Young, Go Kyung Pyo and Kim Jae Young's sweet romance.
Jung Ji Ho (played by Go Kyung Pyo) finds out that the attacker's interest was in Kang Hae Jin (Kim Jae Young) and that they mistook Choi Sang Eun (Park Min-young) for dating Kim Jae Young.
The romance blooms slowly as Ji Ho, who never showed his emotions to others around him, begins to express his feelings towards Sang Eun.
Ji Ho decide to extend his contract with Sang Eun and asks her, "Do you think there's something wrong with me?" Sang Eun answers, "Think of it as a broken door. The room is fine, but people can't go in if the door is broken. If I had known you earlier, I could have given you a customized solution." Ji Ho then asks her to fulfill her contract period to catch the attacker, and she accepts to do so, saying, "I'll come up with the best possible solution."
Meanwhile, Hae Jin gets embroiled in fake dating rumors with Sang Eun, as a picture of them together surfaces online. Hearing the news, his angry parents summon him and offer him to get married to a random rich girl. Outraged, Hae Jin impulsively announces his marriage to Sang Eun in front of the press and cameras, and Ji Ho grits his teeth out of anger watching the announcement on television. Curiosity is rising as to what will happen between the three in the upcoming episode as the love triangle deepens.
Source (1)