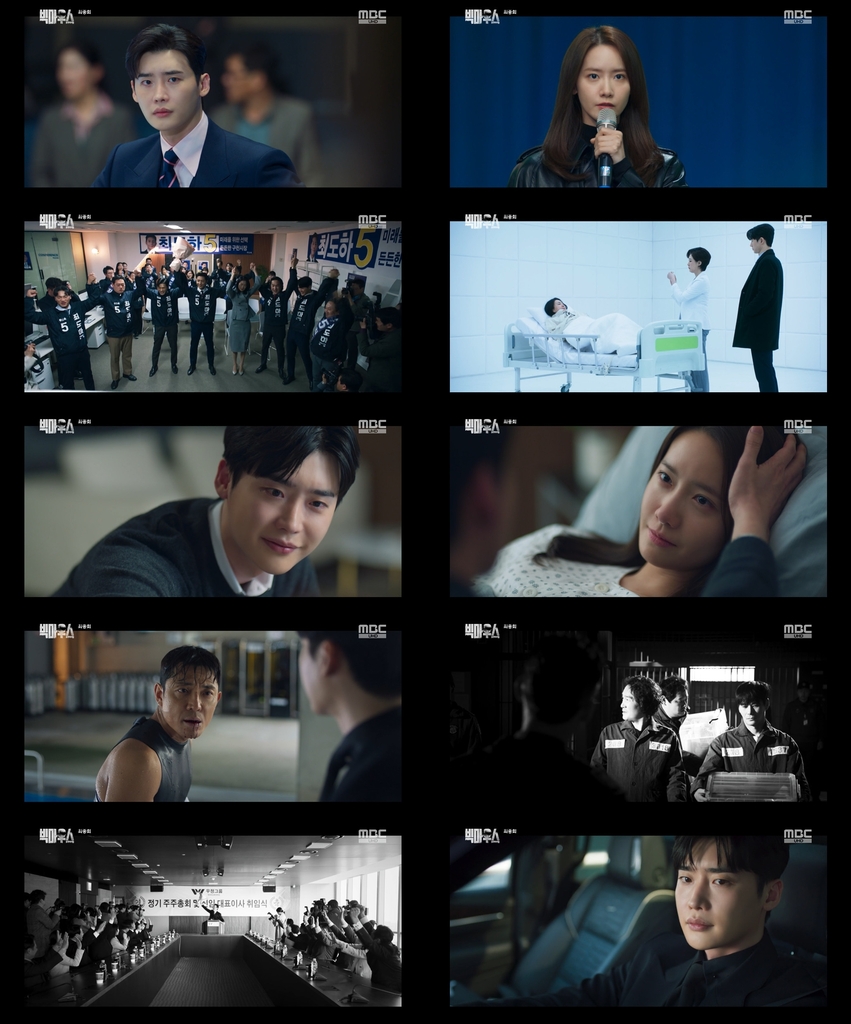 The Big Mouth series finale shocked the viewers with its unexpected ending.
The final episode of MBC's Big Mouth showed Park Chang Ho (Lee Jong Suk) losing the mayoral election to Choi Do Ha (Kim Ju Hun) and Park Chang Ho's wife Go Mi Ho (YoonA) dying from lymphoma.
In this episode, Choi Do Ha was ruled not guilty despite Go Mi Ho's effort to reveal his ugly secret, even exposing herself to the radiation. Diagnosed with acute lymphoblastic leukemia, Go Mi Ho told her husband, "I'm tired. I want to sleep. I love you, Chang Ho," on her deathbed.
Afterward, Park Chang Ho sought out Choi Do Ha, who used his power to escape the law, and punished him in his own way by filling the swimming pool with radioactive wastewater. Vomiting blood, Choi Do Ha died a gruesome death that he seemingly deserved.
However, viewers poured out their disappointment about the sudden development and abrupt ending after the broadcast. These are some of the comments: "All the actors and staff's efforts were in vain. What the hell was that ending?" "I've never seen an ending like this. Killing off the female lead for no particular reason." "I feel so betrayed." "The last three minutes… I'm so disappointed."
Still, Big Mouth finale recorded 13.7% ratings nationwide, achieving the show's highest record.
Source (1)