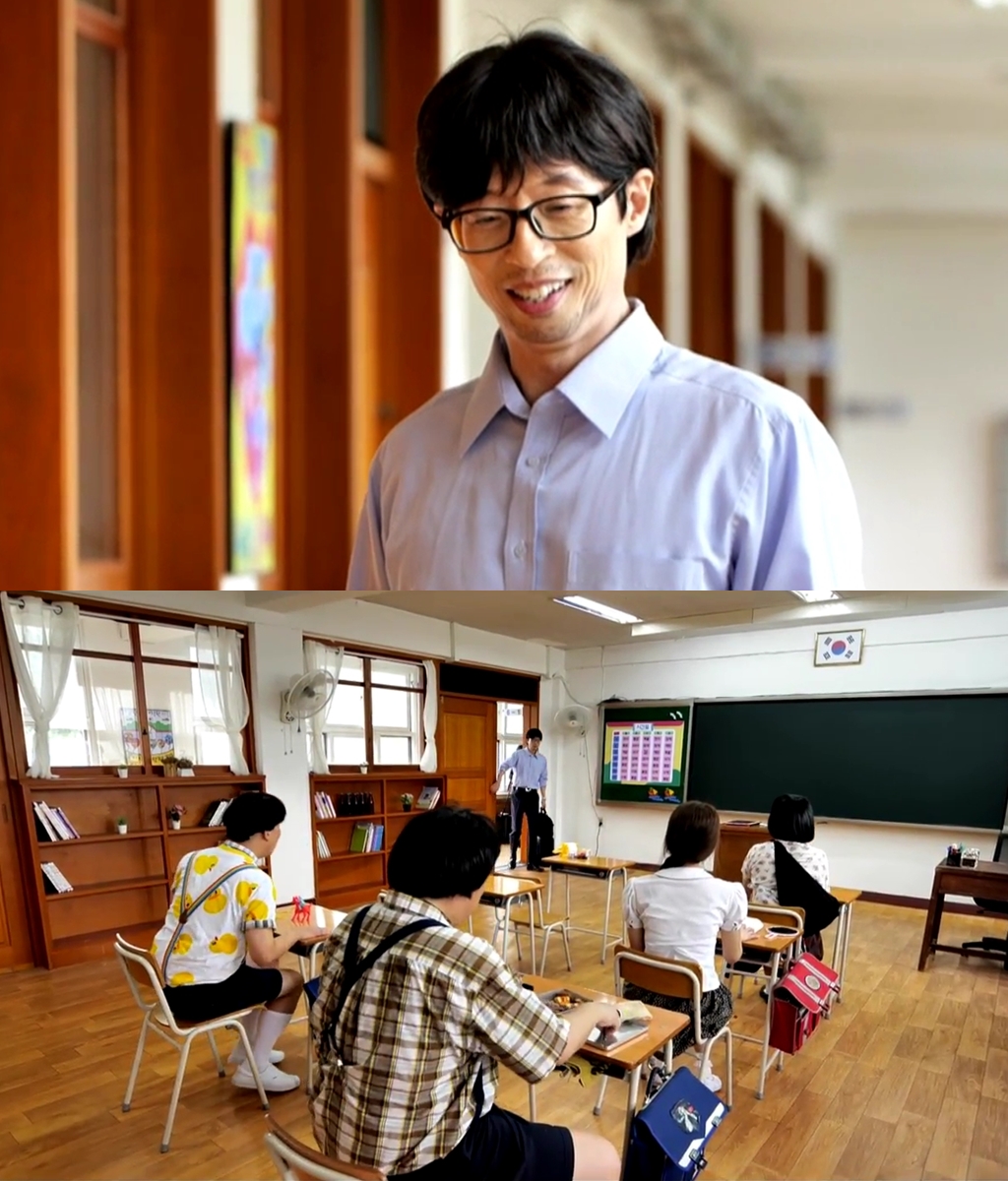 MBC's Hangout With Yoo will be back on September 3rd, ending its brief hiatus. The show took a three-week break to celebrate its 3rd anniversary and will soon come back with the new members.
Yoo Jae Suk, Jeong Jun Ha, Haha, Shin Bong Sun and Mijoo will welcome two new members to the show. After the announcement of the new members, many fans were eager to find out who would be joining the series. All eyes are now on who will be the new cast members and how they will get along with the original members.
Ahead of its return, Hangout With Yoo dropped a new set of images sharing a glimpse of what happened in the episode. The pictures had members spending their first day of school after summer vacation. The new picture has Yoo Jae Suk as an elementary school teacher named Yoo Bong Doo entering the classroom, and his students Jung Jun Ha, Haha, Shin Bong Sun and Mijoo sitting at their desks. Only two chairs are seen left empty out of six, drawing viewers attention. With only two chairs unoccupied, expectations are high on who will be taking those seats in the upcoming episode.
Source (1)