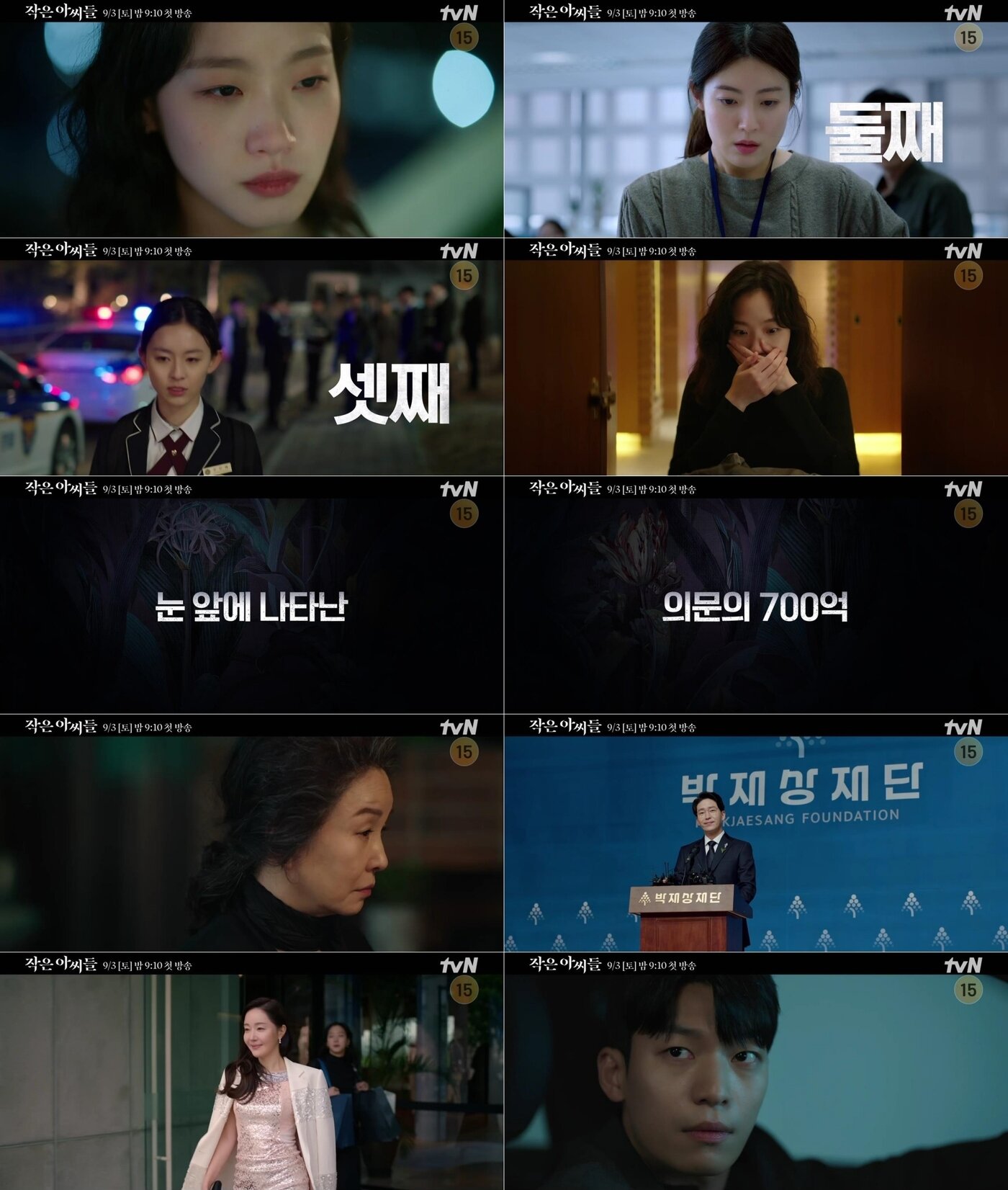 Kim Go Eun, Nam Ji Hyun, and Park Ji Hu ended up with a whopping 70 billion KRW in the new teaser for Little Women.
tvN's new drama Little Women tells the story of three sisters who grew up in poverty going up against the richest and most powerful family in Korea. The show will provide exhilarating fun by depicting the process of three sisters trying to solve life's homework called "money." It comes from Vincenzo director Kim Hee Won and Decision to Leave screenwriter Jung Seo Kyung.
The released teaser gives a hint into "how" the three sisters will climb up the social ladder. First, the eldest Oh In Ju (Kim Go Eun) is seen hanging off a building with a bag as big as her. Soon, the second child Oh In Kyung (Nam Ji Hyun) and the youngest Oh In Hye (Park Ji Hu) are introduced.
When Oh In Ju finds a bag full of money, a total of 70 billion KRW (about $53 million), she finds herself at the crossroads – return the money or keep it to herself? But seeing how she tells her In Kyung that the money wasn't "stolen" but was "given" to her, you can see which direction in life she's heading. What whirlwind will this money bring to the three sisters' lives?
Meanwhile, Little Women will premiere on September 3rd at 9:10 PM KST.
Source (1)