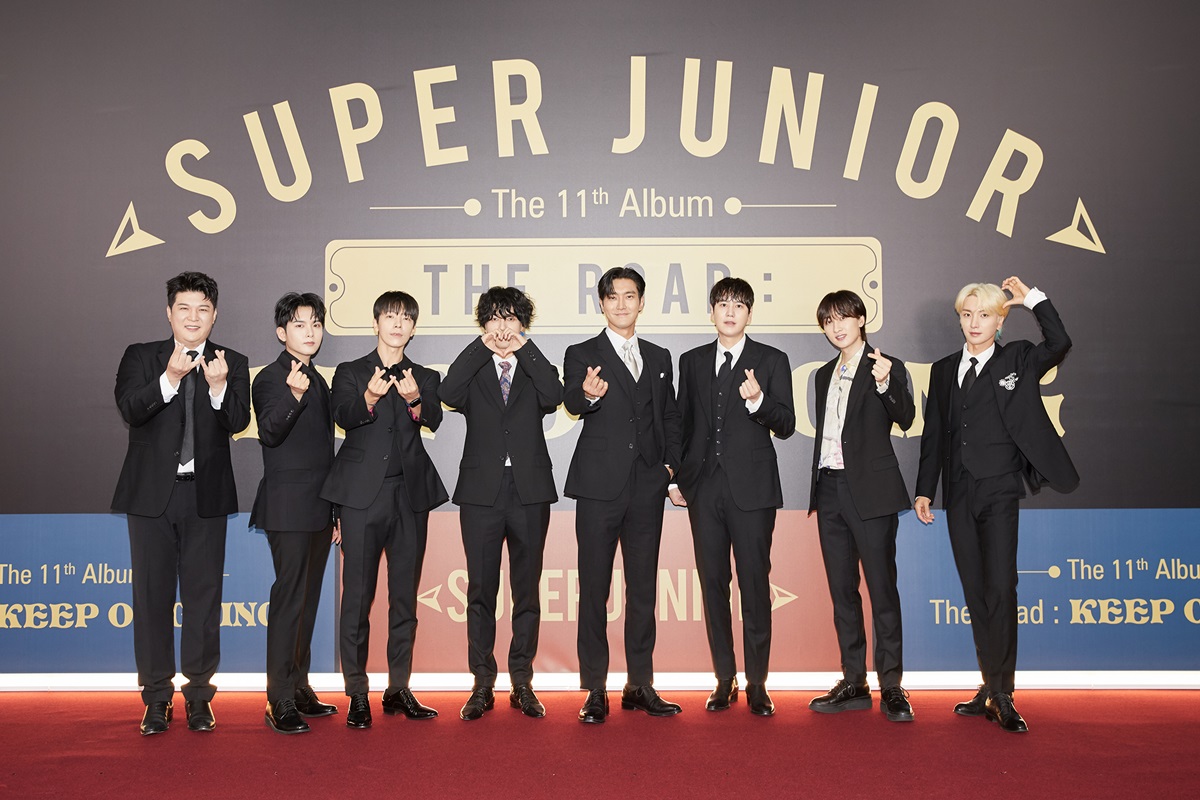 Super Junior made a long-awaited comeback!
The idol group had an online press conference for their 11th full-length album, The Road: Keep on Going. The album includes a total of five tracks, including "Don't Wait," "My Wish," "Everyday," "Always" and the title song, "Mango."
During the event, Leeteuk said, "Our new album marks the first 11th album ever released by SM artists. SM Entertainment has a long history in producing countless K-pop artists, but I heard that we are the first group that has ever released a 11th full-length album. That is why this comeback is so meaningful to us. We did our best in putting the album together, thinking that we're leaving a mark in K-pop history." He added, "It has been twenty years since Eunhyuk and I worked with SM entertainment. We will probably work with the same agency for the rest of our career."
Yesung commented, "It is such a surreal moment for us to release our 11th album. Time flies so fast!"
Part 1 of Super Junior's 11th full-length album, The Road: Keep on Going, will be released today on both domestic and global music sites at 6 PM.
Source (1)