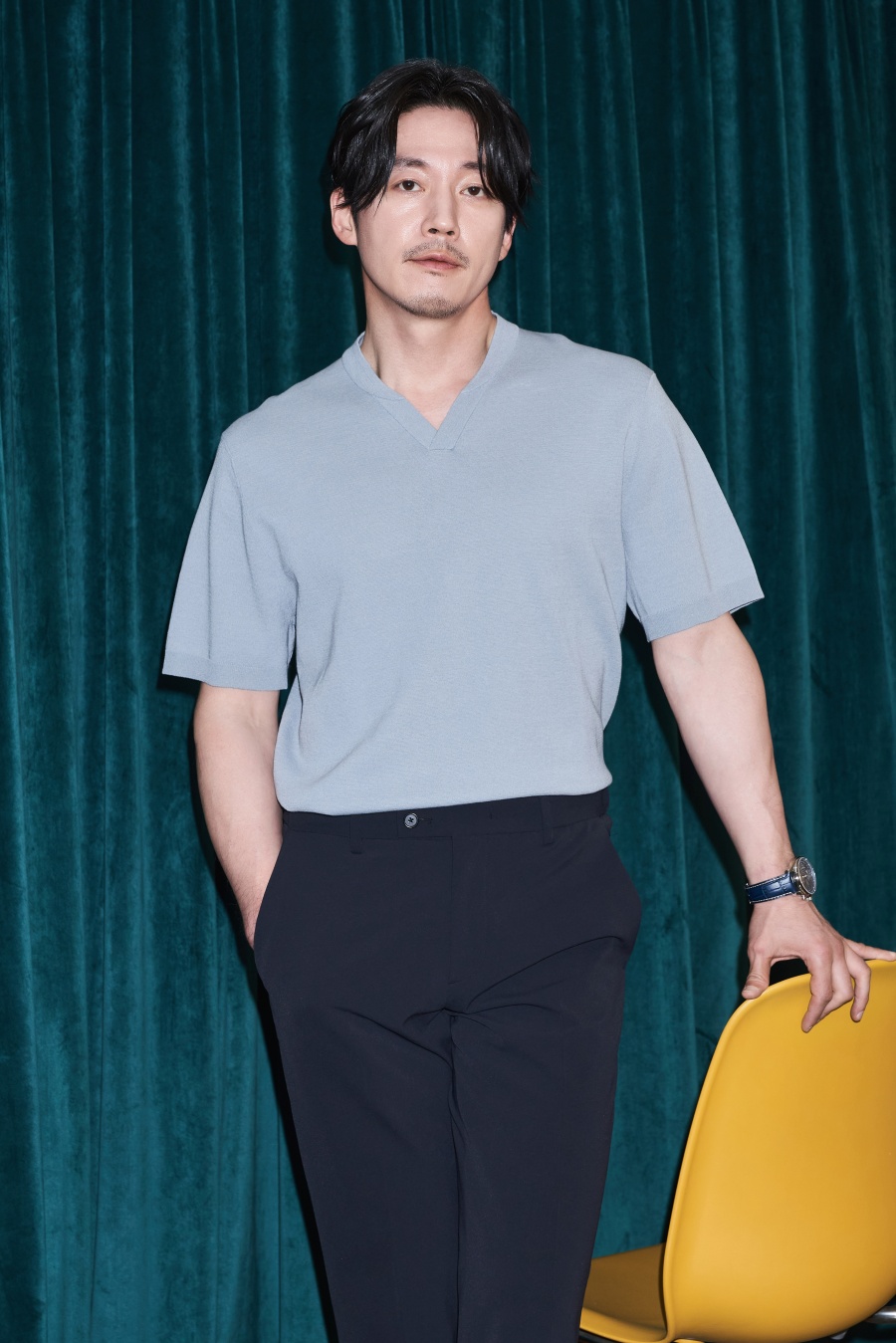 Jang Hyuk dished on special cameo appearances in his new movie and making a movie with Kim Jong Kook.
On the 6th, Jang Hyuk sat down for an interview about his new movie, The Killer_A Girl Who Deserves To Die.
In The Killer, veteran actor Son Hyun Joo and Jang Hyuk's best friend Cha Tae Hyun make cameo appearances. "Tae Hyun is a good friend of mine, but I thought it'd be fun to have a character played by him in the movie," he shared. "Also, we won't feel awkward around each other even if I ask him to appear as a cameo, so I asked him."
He continued, "I also needed an actor with depth. There was a character that needed that depth while saying things like a joke, and Son Hyun Joo came to mind. I know him well, so I asked him for a favor."
When asked about filming with his friends, Jang Hyuk answered, "A lot of the people I've already worked with come out. And I thought it'd be fun to have a system like Stephen Chow's crew."
Last week, Jang Hyuk appeared on Kim Jong Kook's YouTube channel and talked about doing a movie with him. "Kim Jong Kook will come out in the second series," he said at the time. "He already promised me, and this guy owes me quite a lot now."
"If he does come out, his lines will go like 'Ugh, argh.' I'll be hitting him a lot," the actor commented jokingly. He then explained, "There's something I'm planning (with Kim Jong Kook), and we thought it'd be fun to have a retro kind of vibe. But we're still in the planning stage, so we'll let you know when things begin to gel."
Meanwhile, The Killer tells the story of a retired killer who gets swept up in a case while using violence to protect an adolescent girl he's suddenly put in charge of. It'll hit the screen on the 13th.
Source (1)