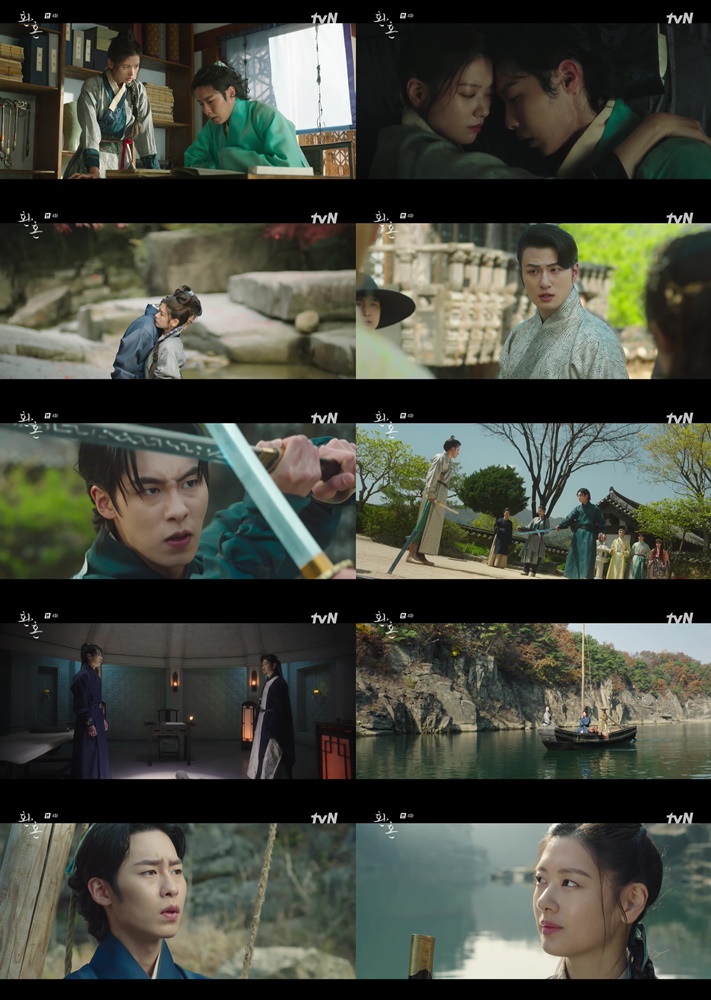 The fourth episode of tvN's Alchemy of Souls achieved its highest viewership ratings yet, recording an average nationwide viewership rating of 6.8 percent.
Park Jin (played by Yu Jun Sang) expelled Jang Wook (Lee Jae Wook) from Songrim to make him give up on becoming a magician. However, such a decision worked in favor of Jang Wook's growth and development. In the meantime, Mu Deok Yi (Jung So Min) helped him with his growing pain. As he successfully endured the pain, he became physically more vital than ever.
Jin Mu (Jo Jae Yoon), deputy governor of Cheonbugwan, kept Jang Wook in check, and Crown Prince Go Won (Shin Seung Ho), got on Jang Wook's nerves after being egged on by Jin Mu. Later, Jang Wook and Go Won had a fair fight over Jang Kang (Joo Sang Wook)'s sword. When Jang Wook almost faced defeat, Mu Deok helped him win the battle. Raged, Go Won pointed his sword at Mu Deok and Jang Wook surprised everyone by pulling out Jang Kang's sword to protect her from Go Won's attack.
Meanwhile, things got serious as Park Jin and Jin Mu learned about what had happened. Jin Mu got furious over Jang Wook's behavior and insisted that pointing his sword at the crown prince was unacceptable. Consequently, Park Jin locked Jang Wook in prison and told him that he was not Jang Kang's son.
It was Mudeok who saved Jang Wook from despair. She helped him to have a rematch with Go Won, and just before the big day, the two successfully escaped from Dae Ho Guk with the help of Seo Yul (Hwang Min Hyun) and Park Dang Gu (Yoo In Soo). She took Jang Wook to where Nak Soo (Go Yoon Jung) once lived.
Source (1)